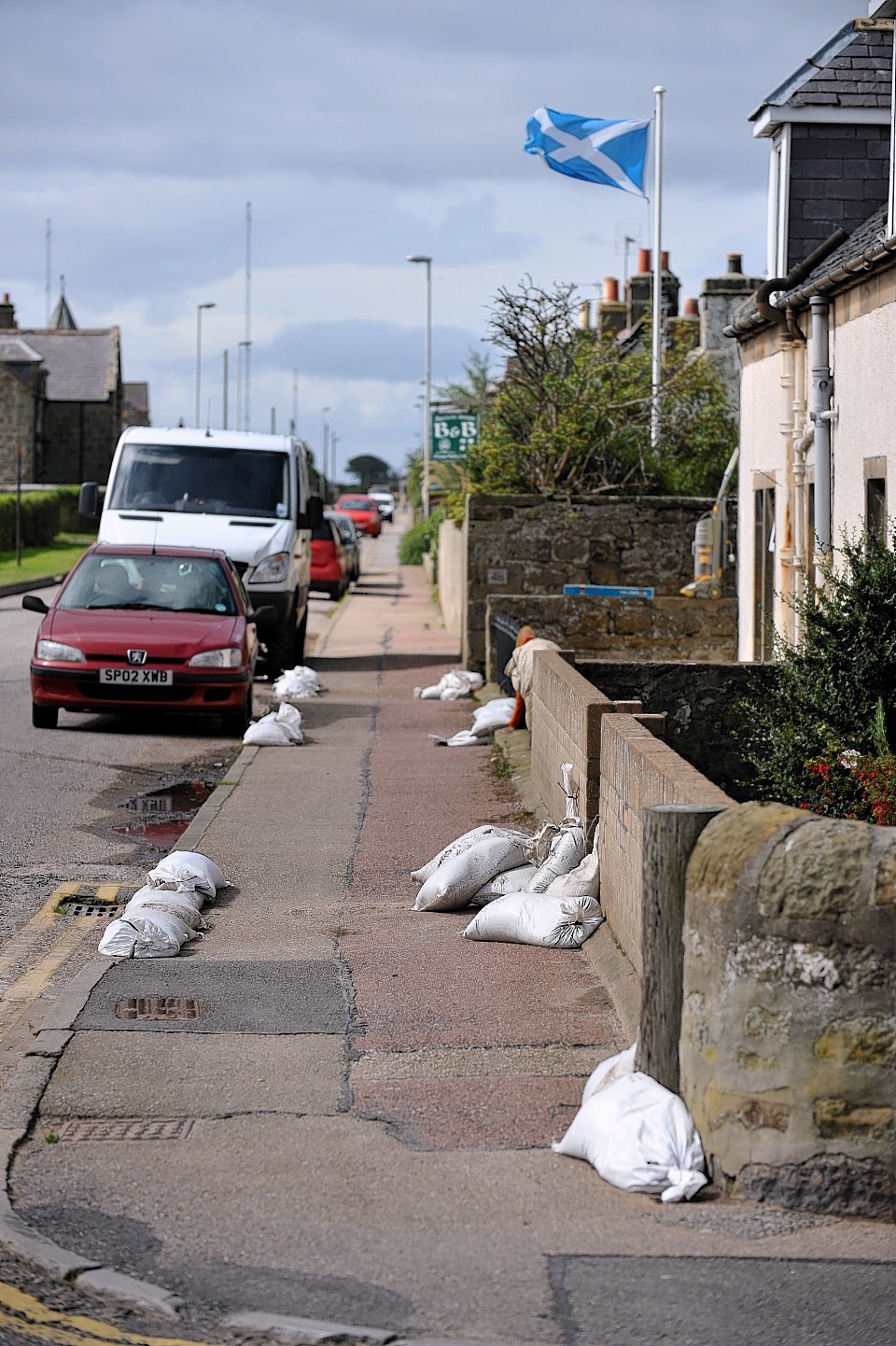 An improved coastal flood warning service was launched yesterday by the Scottish Environment Protection Agency.
Seventeen new flood warning areas have been introduced to help vulnerable communities at risk of flooding along the Moray Firth coastline.
A public drop-in event on the improved warning service will be held at Lossiemouth Town Hall tomorrow between 2.30pm-7pm.
Richard Brown, head of hydrology at SEPA, said: "We hope to see as many people as possible who live and work in, or travel through, the new flood warning areas, at the forthcoming drop-in events.
"By signing up to SEPA's Floodline flood warning service, locals in these areas will receive free advance notification when flooding is predicted, providing crucial time to prepare and protect themselves, and their properties, against the damage which flooding can cause."
Minister for environment and climate change, Paul Wheelhouse, said: "I welcome SEPA's new coastal flood warning service to help some of our most vulnerable communities along the Moray Firth coastline.
"We don't have to go back too far to remember the severe storm which caused significant flooding and damage to areas all along this coastline.
"I use the warning service myself and it has proved to be of considerable benefit over recent years."
Richard Lochhead, MSP for Moray, said: "I would encourage anyone affected by or concerned about coastal flooding to go along to the drop-in event in Lossiemouth.
"Ensuring people are informed is absolutely critical when it comes to flooding as there are actions people can take to help protect both themselves and their property if they get the information early enough when flooding is likely."
Through the floodline service SEPA currently provides advance flood warnings for more than 250 areas across Scotland, and people can sign up to receive free notifications of flood warning messages direct to their choice of mobile or landline numbers at www.sepa.org.uk/floodingsignup or by calling 0345 988 1188 or 0845 988 1188.