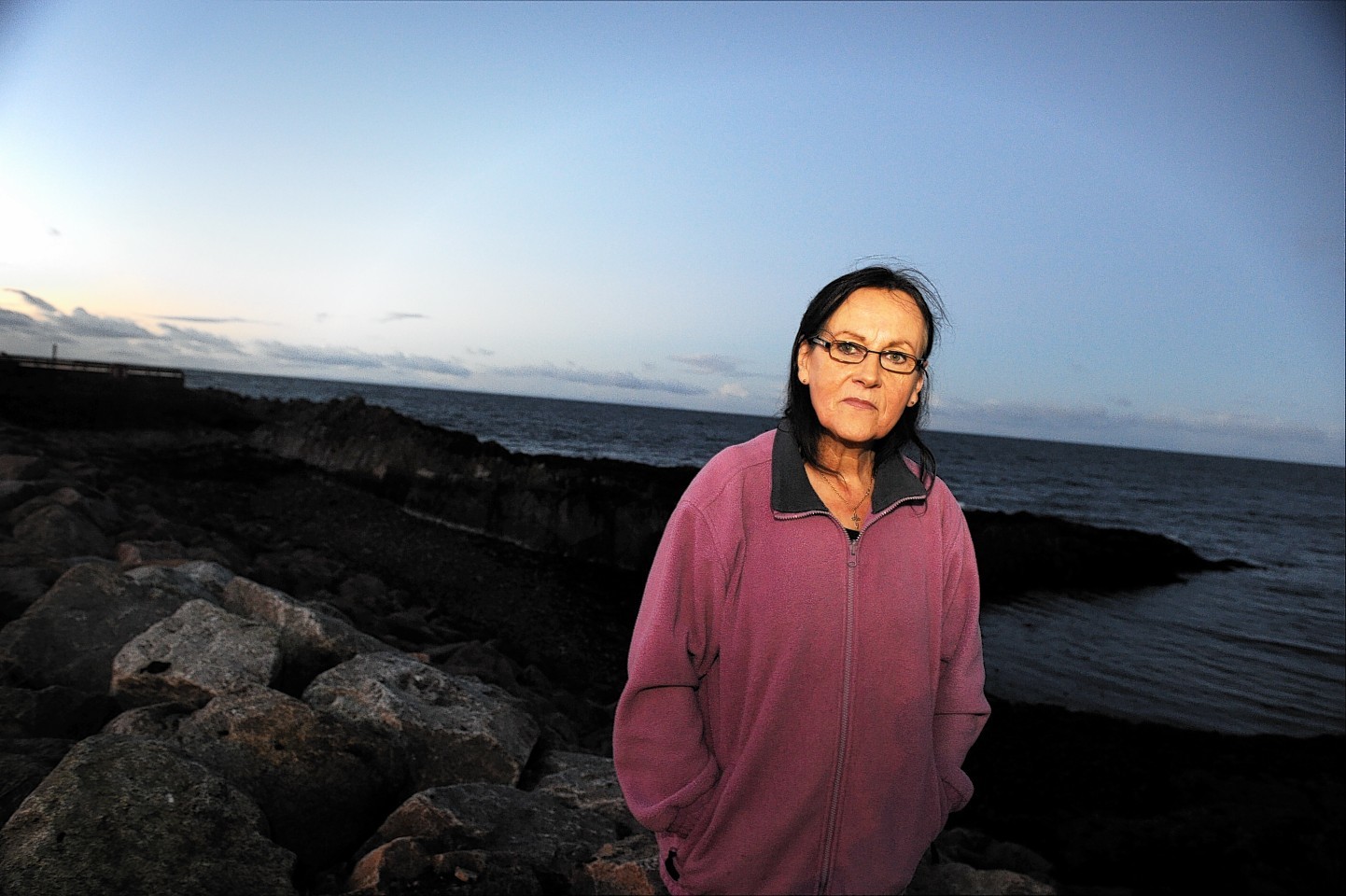 Portessie residents are calling for Moray Council to disband a shingle bank and sure up flood defences to prevent a repeat of a winter storm that washed them out exactly a year ago.
On December 5 last year, maintenance work on a Scottish Water waste pipe on the beach front left a shingle path, which tidal waves used as a runway to devastate shoreline homes with over three feet of water.
After 12 months, many home-owners affected still have not returned to normal life, and they fear similar damage from another storm unless the council act now.
Speaking last night, Portessie resident Margaret Croll, 22 Rannas Place, said: "It was a year ago today, I have never seen water like it in my life, but enough is enough. It feels like we have to fight to get anything down here. Something has to be done. When we get the winter storms, all it would take is one high gale and something tragic could happen."
Roselin Humphries, of Rannas Place, moved to Portessie in July 2013 and could not return to her home until May after last December's storm, which she says still haunts her.
The 74-year-old said: "It's been terrible from the very beginning, and now I am still on flood watch would you believe that? It breaks my heart. I saw the tidal wave coming right over, but I can't get it out of my mind. I'm still being flooded. I'm up at night time sweeping up the water. It's awful. I can't stand it. Someone has to help."
Buckie Councillor Gordon McDonald said: "It is important that we tackle this now, and the council carry out more than just routine maintenance in Portessie. At the end of the day, it will require money if the armoured rock needs sorted, but we do a lot for houses that might theoretically flood in areas like Kingston. These are all houses that do flood, so, for me, that is my immediate priority."
A Scottish Water spokesman said: "A firm which operates waste water infrastructure in the area on our behalf has been carrying out some maintenance, including the cleaning of pumps, at Portessie Pumping Station in the last week. Such maintenance is an important part of delivering effective waste water services for customers."
A SEPA spokesman said: "Over the next year, astronomical tide levels will be at their largest, and we will experience high tide levels in particular in February 2015 and September 2015."