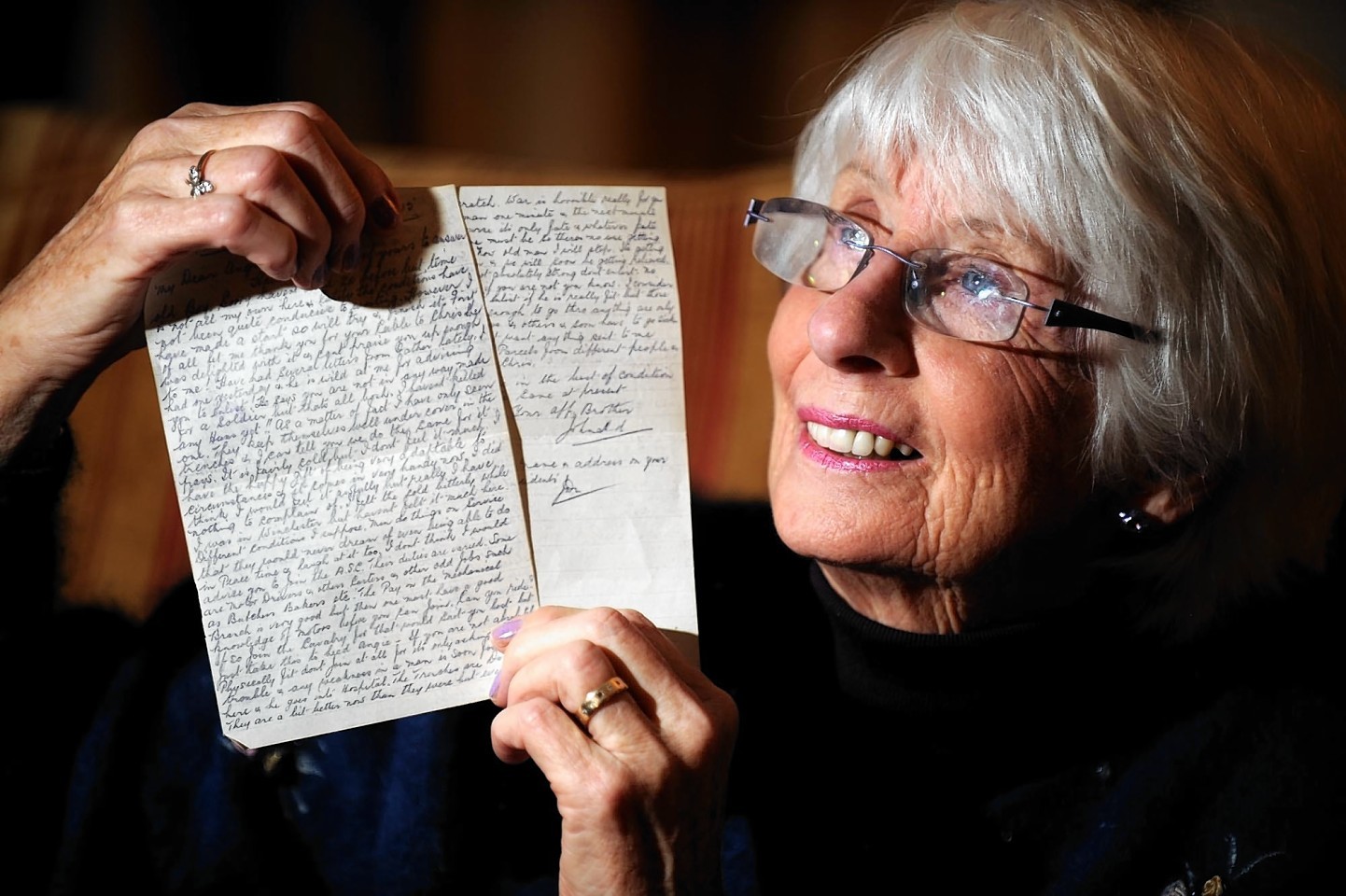 A long-forgotten letter from the trenches has shed new light on a Great War hero.
Sandra Morgan had no idea of her uncle's courage and distinguished service until she unearthed the modest note – penned 100 years ago – among a pile of old papers.
The fascinating insight, dated February 23, 1915, documents the moment Lance Corporal John Donald Mackenzie was awarded the Distinguished Conduct Medal during World War I.
The award – second in prestige only to the Victoria Cross – was given for "gallant conduct" at St Eloi, near Ypres, on February 20, 1915, after "leading a relieving party to his trench, in going back under heavy fire which had been opened by the enemy, killing and wounding eight men".
Page two of the letter, sent to Mr Mackenzie's brother, Angie, in America, states: "I had quite an experience the other night.
"I was guiding the relief party into our trench when only about 20 yards off it the Germans opened rapid fire on us and killed two and wounded six.
"It was quite the warmest corner I have been in in all my life, but it's nothing to what it will be when the real fighting starts again."
The letter goes on: "It will be a very lucky man who comes through this without a scratch. War is horrible really.
"You are talking to a man one minute and the next minute he's dead. Of course, it's only fate and whatever fate has in store must be, so there's no use getting downhearted."
Mr Mackenzie, who served in the Cameron Highlanders' 2nd battalion and was originally from Plockton, was killed in action on May, 11, 1915, aged 27.
Mrs Morgan of Woodhead, near Kinloss, was sorting out old documents week when she found the letter.
She said the family had no idea how brave her Uncle John was.
"It was a great surprise," she said.
"All his medals went to America, and when his sister died they were sent back to me – the medals and the letters. When my husband Les discovered about the medal and how high up it was, he delved into it."
Mr Morgan added: "What caught my interest about it was a description of the incident at which he got his valiant conduct medal.
"It sort of tends to be the Scottish way of underplaying your achievements. He wins a medal and describes it as 'I had quite an experience'.
"That, and the other descriptions of life in the trenches, are fascinating."