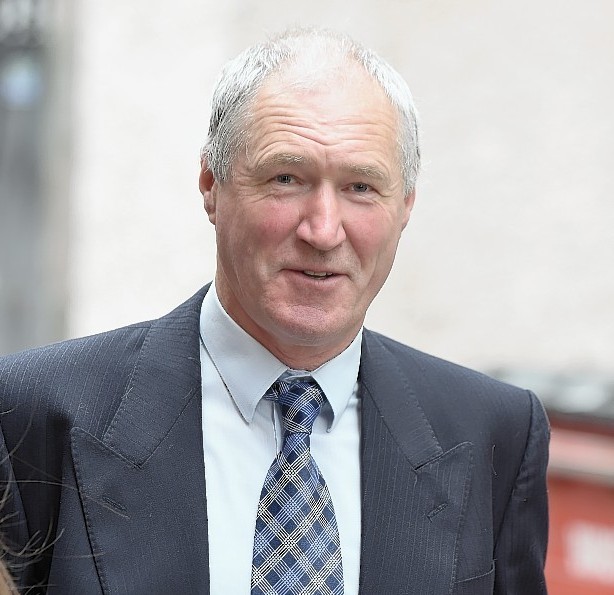 A distillery worker wrote sarcastic notes on management memos and told his boss he was "not needed" by the firm.
Malcolm MacDonald also told an employment tribunal yesterday that he kept production going at the Glen Moray plant on "numerous occasions".
The former warehouse supervisor claims he was unfairly sacked by the Elgin-based company and was a victim of disability discrimination.
But at a hearing in Inverness yesterday he was accused of being confrontational and disrespectful when he spoke to supervisors and managers about his concerns.
Mr MacDonald was dismissed on the grounds of misconduct after allegedly verbally abusing bosses and showing reluctance to co-operate with a programme of change.
He told the employment tribunal yesterday that he was unhappy with the running of the distillery, and felt he was being shunned and overburdened with work, despite suffering from arthritis.
But Tomas Cordrey, solicitor for Glen Moray Distillery Ltd, suggested Mr MacDonald had "blanked" the production supervisor in front of other staff and ranted at employees.
Mr MacDonald admitted telling distillery manager Graham Coull during a lengthy conversation in last year that "you are not needed" – in the sense that if Mr Coull returned from a holiday he would not have to catch up with as many issues as he would.
Mr MacDonald also admitted writing the words "why bother?" on a memo about the company's site rules and regulations, which he then pinned to his public notice board.
On a separate occasion, Mr MacDonald wrote a comment on a memo on procedure for avoiding spirit loss because he felt no one had been held responsible for an incident in which 6,000 litres (1,320 gallons) were lost.
Mr MacDonald said: "If I was not there, then production would have stopped on numerous occasions.
"Graham Coull paid me more because although I was struggling, he knew I would come in and do all the things that needed to be done.
"I don't think I said anything wrong.
"I should not have written what I did, but I also went to the management and raised these sorts of issues.
"I felt they had an agenda to get rid of me. I felt all along things were coming to a head. I was being shunned and ignored and not being involved in anything."
Mr MacDonald is also claiming for disability discrimination because he suffers from arthritis in one of his toes, which he believes may have been brought on by dropping an iron bar on his foot in 2010.
This made it difficult for him for him to move barrels around.
He will be quizzed about the injury when the hearing continues today.