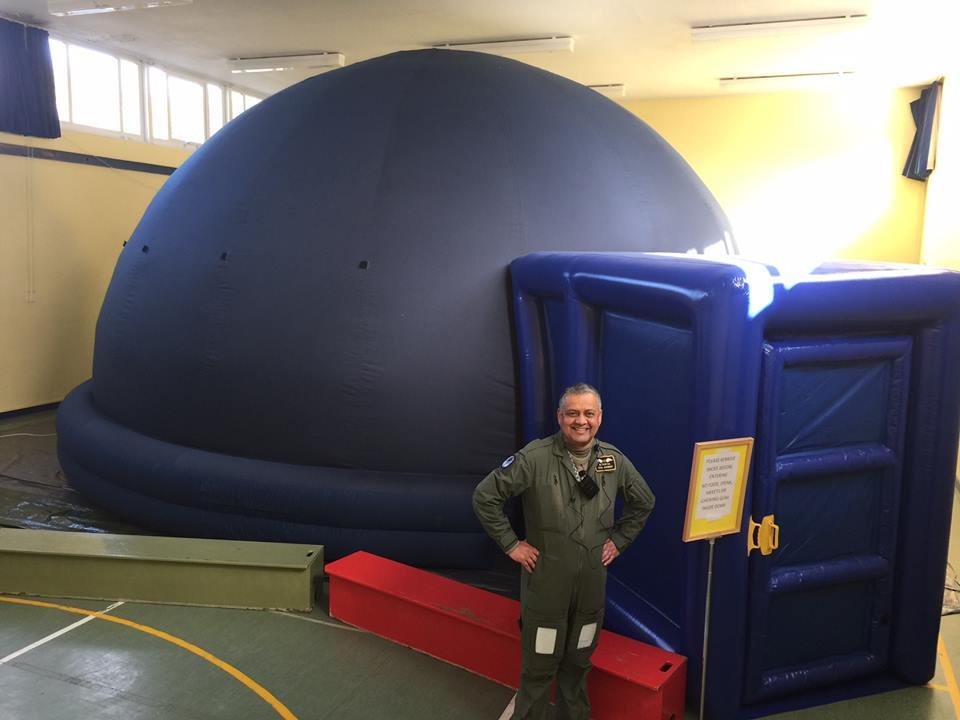 A £25,000 planetarium at Moray's newest visitor attraction has proved a star attraction among youngsters keen to learn about space.
The Morayvia science and technology centre officially is primarily a showcase of the region's military aviation heritage.
A salvaged Sea King search and rescue helicopter and a Nimrod reconnaissance aircraft have been preserved as a tribute to those who built and piloted them.
But the sky is not quite the limit for group members, who have reported an out-of-this-world interest in an on-site planetarium among youngsters eager to reach for the stars.
Visiting children have been captivated by the stunning images of the solar system projected across the 20ft interior of the dome-shaped enclosure, which is in the former gym hall of the Abbeylands Primary School building.
Morayvia chief executive, Stan Barber, also acts as chairman of Moray's Sigma astronomy club, and said he had long dreamed of bringing a planetarium to the region.
It was only after the Gordon and Ena Baxter Foundation offered to pledge Morayvia funds towards its blossoming venue that his plans to showcase the wonders of the universe to Moray residents came together.
Mr Barber said: "When I saw the large gymnasium at Abbeylands I realised we had ample space for a planetarium, and thankfully the foundation said they would assist us with expenses.
"In all it costs £25,000 and that includes an advanced computer system and displays – it is a big investment but there's nothing else like it in Moray."
Mr Barber and Sigma president Bill Leslie have been running the "immersive theatre" sessions, guiding visitors on a simulated trip through the solar system.
"People step inside this different world, and it's striking to see their responses," added Mr Barber.
"I was convinced it would be a hit, and the kids are just hugely excited by it."
The Gordon and Ena Baxter Foundation's Kay Jackson said: "The idea of involving the youth of Moray was what appealed to us, and it's great to hear how popular it has been.
"The planetarium they have got is top of the range and should last a long time."
Morayvia is now open every Saturday and Sunday from noon-4pm.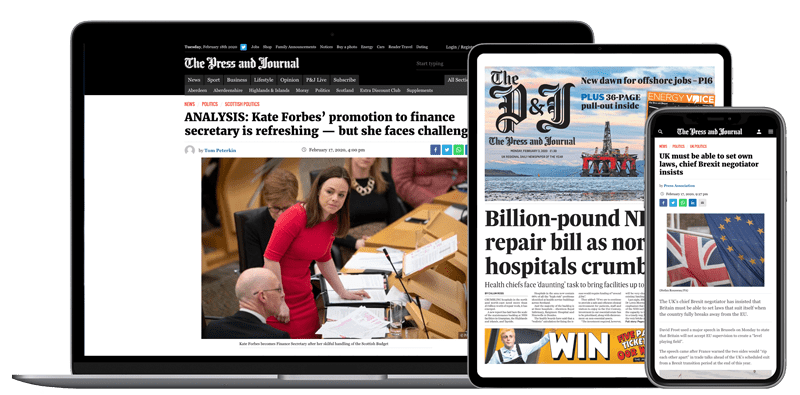 Help support quality local journalism … become a digital subscriber to The Press and Journal
For as little as £5.99 a month you can access all of our content, including Premium articles.
Subscribe