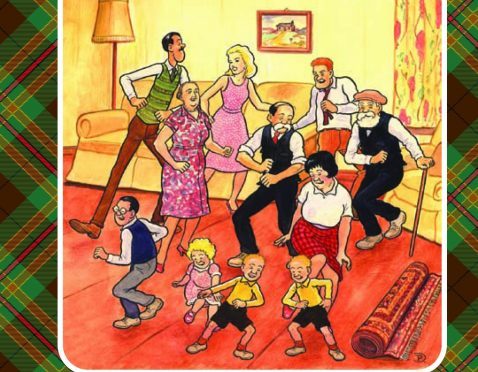 Scotland's best-loved comic strip family will be brought from the page to the stage by members of a north-east theatre group.
Amateur players from Cullen's Disaster Theatre company will bring the spirit of Glebe Street to the port village, donning the familiar costumes of Maw and Paw Broon and their tight-knit brood.
Three shows will be held next month, with an emphasis on celebrating the family's uniquely Scottish way of welcoming the New Year.
And fans of the Broons' Sunday Post stablemate need not feel left out, as the production also features schoolboy scamp Oor Wullie and his gang of pals.
Anticipation in Cullen is already at a fever pitch, with tickets for a show on Friday, February 12, now sold out and those for Thursday and Saturday performances going fast.
The Broons are known for bringing in Hogmanay in traditional style, with the clan's boisterous reels and jigs commonly rattling their tenement block.
To recreate that atmosphere, a pair of traditional musicians will enliven proceedings with tunes on their fiddle and piano.
The Disaster Theatre group is comprised mainly of Cullen and Deskford Church members – with a few added players joining the fun from outwith.
Rev Douglas Stevenson penned the script – which involves a contrast of personalities between the unpretentious clan and their new neighbours.
The latest arrivals are called the Smiths – but have changed their name by deed poll to Smythe.
Rev Stevenson said: "We have a cast of more than 20, a lot of people wanted to be part of this so I was constantly writing in more characters.
"We are called the Disaster Theatre Company, as we don't take ourselves seriously and we like having a giggle, and we wanted to do something as a bit of fun.
"We wanted to focus the show on a Hogmanay party atmosphere, and one of our members thought that would fit perfectly with The Broons.
"The Broons stories appeal to all ages, and there's plenty of comedy and banter we can work with."
Doors will open at 6pm for each performance, with shows beginning at 7pm.
Tickets can be purchased from church elders or the Legge's news agency.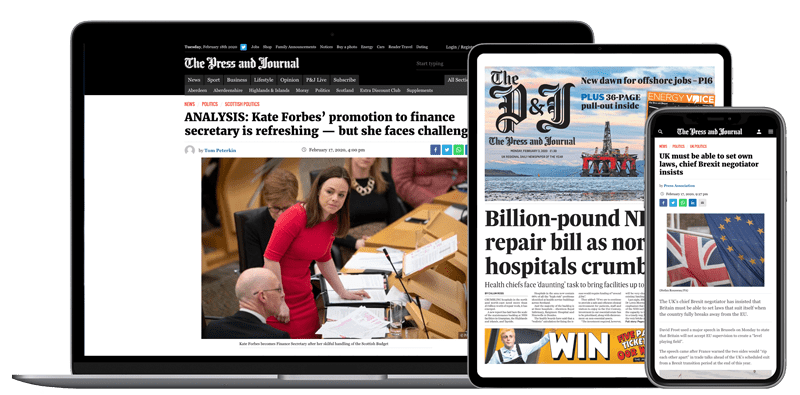 Help support quality local journalism … become a digital subscriber to The Press and Journal
For as little as £5.99 a month you can access all of our content, including Premium articles.
Subscribe