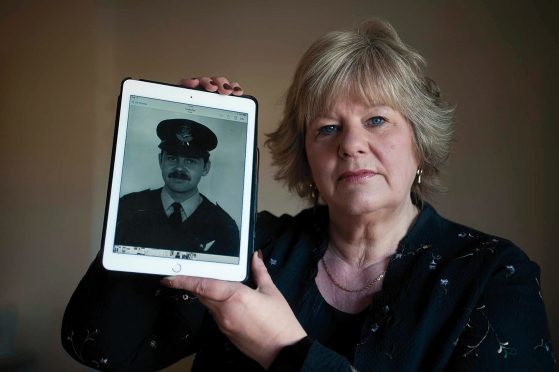 An RAF widow who found new love has lost out on pension payments because of "ridiculous" government regulations.
Maureen Jarvis's navigator husband Alan Campbell was killed when an RAF Lossiemouth jet crashed in the Western Isles.
But recently-approved legislation means services widows whose partners died between 1973 and 2005 – and who remarried before April last year – no longer qualify for pensions.
Mrs Jarvis wed again in 2014 and is no longer eligible for payments from the Ministry of Defence.
The 60-year-old believes many other women in Moray and across the UK will be in a similar predicament.
And she said it was "bizarre" that is she was to divorce and remarry her current husband – Moray Council education officer Graham Jarvis – she would be included in the pension scheme as the wedding would be after April 2015.
Mrs Jarvis, who is a trustee of the RAF Widows Association, is now campaigning to get the MoD to change the rules.
She said: "I was 34 when my husband was killed in 1990, with two sons of three and six.
"He died in a training exercise that went wrong, but that period from 1973 to 2005 includes a lot of conflicts that created a great many widows.
"That period covers activity in Northern Ireland, the Falklands, the Gulf, Iraq and Afghanistan.
"These widows travelled from base to base with their partners, and struggled to build up their own pension – not to mention that many often suffer debilitating bouts of depression which prevent them from working."
She added: "There are lots of RAF widows in the area who tend to keep quiet about their circumstances, this isn't a club we want to be members of and it's a sensitive issue.
"But this needs to be highlighted, we need to campaign for this to change."
Moray MP Angus Robertson met Mrs Jarvis yesterday to listen to discuss her concerns.
He has urged the Ministry of Defence to revise the "discriminatory" rules.
He said: "The situation for war widows who remarried between 1973 and 2005 and who cannot claim a pension that is rightfully theirs is patently ridiculous.
"Widows who remarried before 1973 or after 2005 continue to receive these entitlements, and that is a completely discriminatory and arbitrary situation.
"No one can think that is remotely sensible.
"These are women whose husbands paid for their military service with their lives, and the state should properly recognise that sacrifice.
However, the MoD has said that it abides by a "longstanding principle" not to alter legislation as it would impact on the public purse.
A spokesman said: "We listened to campaigners and changed the pension scheme rules to allow survivors' pensions to be paid for life for those who remarried or cohabited on or after April 2015.
"It is a longstanding principle, adopted by successive governments, not to make retrospective changes to schemes in order that they remain manageable and affordable for the taxpayer."
The rule was applied from last April as that is when a new armed forces pension scheme came into effect.
The MoD has arranged for Veterans Welfare Service advisers to discuss alternative means of support with widows who need financial assistance.
Mrs Jarvis is calling on residents to back a national "justice for war widows" campaign launched online by Leeds North West MP Greg Mulholland.
'My life was turned upside down'
Mrs Jarvis says her life "turned upside down" on the morning of Sunday, April 30, 1990.
Her husband Alan Campbell, a flight navigator on Shackleton maritime patrol aircraft at RAF Lossiemouth, had been called out for an early morning sortie.
The 36-year-old was one of 10 crewmen aboard the Shackleton AEW2 WR965 when it took flight from the Moray airfield to participate in a maritime exercise over the Western Isles.
Weather reports had indicated that conditions would be clear, but there were areas of low cloud and poor visibility along the coast by Benbecula.
The operation was slated to comprise of two phases, the first of which was successfully completed at 9.45am.
The Shackleton crew then took part in a mutual training exercise alongside Tornado F3 jets, which required its radar to be switched off.
The plane then made to approach Benbecula, with the occupants on board believing they were 20 miles west of the base there.
But an Aviation Safety Network inquiry revealed that the aircraft was actually 15 miles north of that spot.
At 10.30am two RAF personnel saw the Shackleton orbiting an island 12 miles to the north of the Benbecula airfield.
Shortly after that, the crew reported that the weather was not clear enough for an approach and that they were turning right and climbing.
At 10.37am the craft crashed into an 823ft hill on the Isle of Harris, roughly 30ft below its summit, killing all on board.
Accident investigators concluded that the accident was caused because the aircraft was flown below a safe altitude in unsuitable weather conditions, but were unable to determine a reason for that.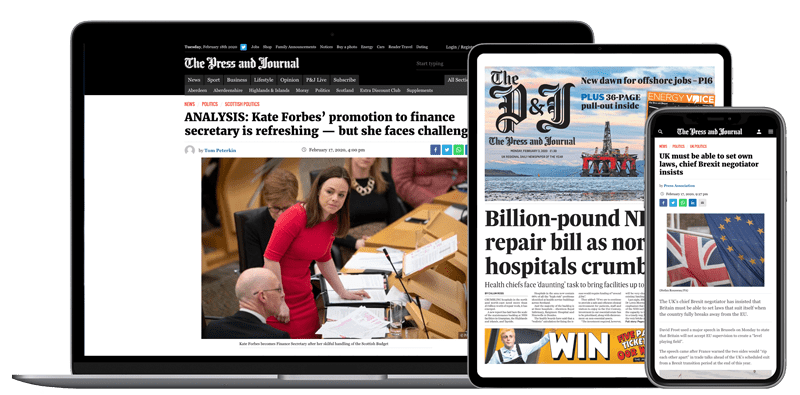 Help support quality local journalism … become a digital subscriber to The Press and Journal
For as little as £5.99 a month you can access all of our content, including Premium articles.
Subscribe