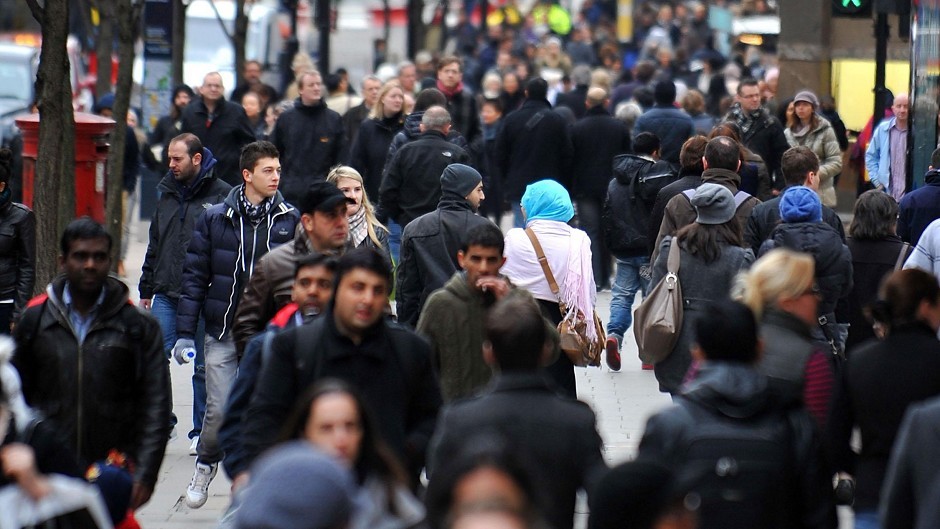 The number of households in northern Scotland is expected to soar by almost 50,000 over the next 25 years.
But the Western Isles and Argyll and Bute are among just four council areas in the nation where there will be a fall in household numbers by 2041.
Across Scotland, new statistics published by the National Records of Scotland (NRS) show that the number of households is projected to rise by 317,000 in the period.
The 13% nationwide increase compares to an expected 5% rise in population, with the additional households put down to people living longer and being more likely to live alone.
A household is defined as an address in which one person or a group are living at the same time, and the data is compiled and used to help governments and local authorities make decisions about housing and services.
In Scotland, the number of people aged 70 and over living alone is projected to increase by 49% in the period, to 146,000 men and 247,000 women.
And the number of households headed by someone aged 70 or over is forecast to rise by 58%.
According to the report, Aberdeenshire will become home to an additional 18,456 households between 2016 and 2041.
It would represent an above-average rise of 17%, while the region is also expected to have the second largest average household size in the country, at 2.27 people, and the lowest proportion of single households, at 31%.
Moray is also predicted to have 17% more households in the period, up by 7,192, and will have the largest increase of households containing one adult and children, going up by 68% from 2,200 to 3,600.
Aberdeen is expected to witness a 14% increase in the number of households, up by 14,916 homes.
The Granite City is also expected to have the smallest proportion of households comprised of one adult and children, at just 4% of the total.
The total number households in Highland is expected to go up by 8,250, or 8%, in the period, while Orkney's would also rise by 8%, and Shetland's would increase by 6%.
Meanwhile, the number of households in the Cairngorms National Park is projected to increase by 7% from 8,600 to 9,200.
However, household numbers on the Western Isles are forecast to fall by 6%, the biggest drop in Scotland, while the Outer Hebrides would also have the smallest average household size, at 1.86 people, and the smallest proportion with children, at 16%.
Argyll and Bute is one of the three other areas where the number of households is predicted to drop, with a 2% fall anticipated.
The largest projected increases in Scotland are in Midlothian, East Lothian and Edinburgh, up by 36%, 26% and 26% respectively.
NRS chief executive Anne Slater said the trends were "partly because Scotland's population is projected to increase in this period, but also because of our ageing population".
She added: "Older people are more likely to live alone than younger people, and as more people live alone or in smaller households, the number of households will rise at a faster rate than the population."
Liberal Democrat MSP Alex Cole-Hamilton said "creative solutions" were required to address the "steep jump" in households, including homeshare schemes.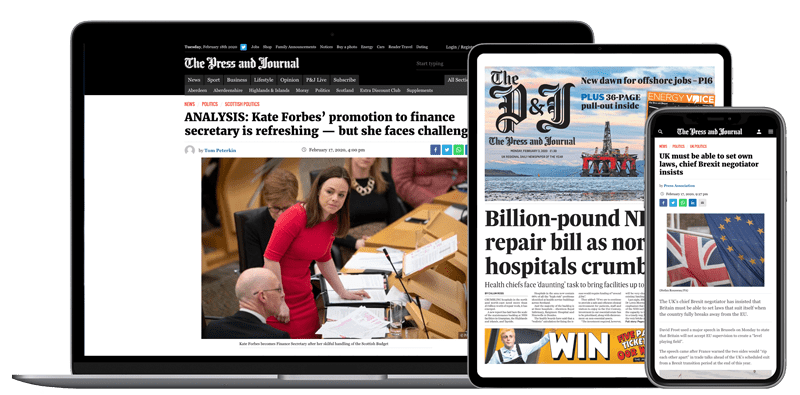 Help support quality local journalism … become a digital subscriber to The Press and Journal
For as little as £5.99 a month you can access all of our content, including Premium articles.
Subscribe