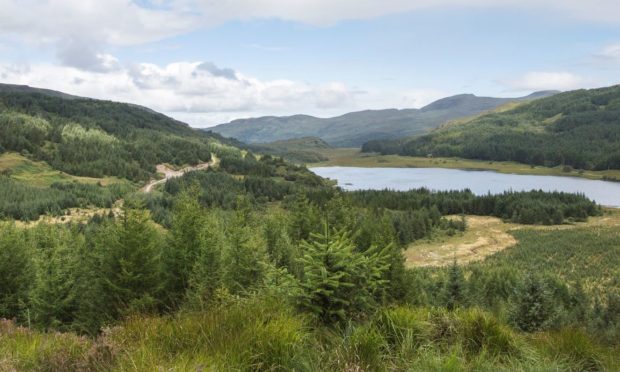 A scheme offering motorhome owners free overnight stays in car parks across the north and north-east could be made permanent as a way of dealing with an abundance of the vehicles visiting the region.
Forestry and Land Scotland (FLS) developed the "stay the night" programme this summer when lockdown meant that the area was overwhelmed by tourists holidaying in Scotland while many official campsites were either closed or fully booked.
FLS is now considering maintaining the policy which it rolled out in 27 sites nationally, including 10 in the Highlands, one in Aberdeenshire, three in Moray and six in Argyll and Bute.
Motorhomes and campervans with their own toilet facilities were allowed to park overnight as part of a short-term national trial to help FLS figure out the practicalities of offering this service in the longer term.
The spaces were not pre-bookable and campers were asked not to return to the same site within 48 hours.
Visitors were able to stay for free between 6pm and 10am, and told to leave at least 12ft between themselves and their neighbour.
General camping and overnight car parking was not permitted.
The sites were promoted directly to potential customers through The Campervan and Motorhome Professional Association and associated websites.
The programme originally ran until August, but has been extended due to popular demand, and at the request of some local businesses.
FLS is juggling the potential move with the desire not to impact upon the profits of local campsites hoping to attract people to pay to stay the night.
A spokesman for FLS added: "We are aware that the camper van and motorhome sector is becoming increasingly important to Scottish tourism and there is market demand for informal stop-over locations, in addition to more formal campsite provision.
"In this exceptional year, camper van and motorhome demand was exceeding site provision across much of the country and we considered that this might help manage that issue."
The participating sites have been chosen for the high level of motor home traffic affecting communities in their vicinity and a high demand for stop-off points.
FLS is evaluating the scheme, with 1,000 surveys returned so far.
The spokesman said: "We are only at the early stages of the evaluation process and are not likely to have completed this before early next year.
"The experience of this year's trial will we're sure be useful for all parties to discuss over the winter, to consider what might be an appropriate way ahead for 2021 and beyond."