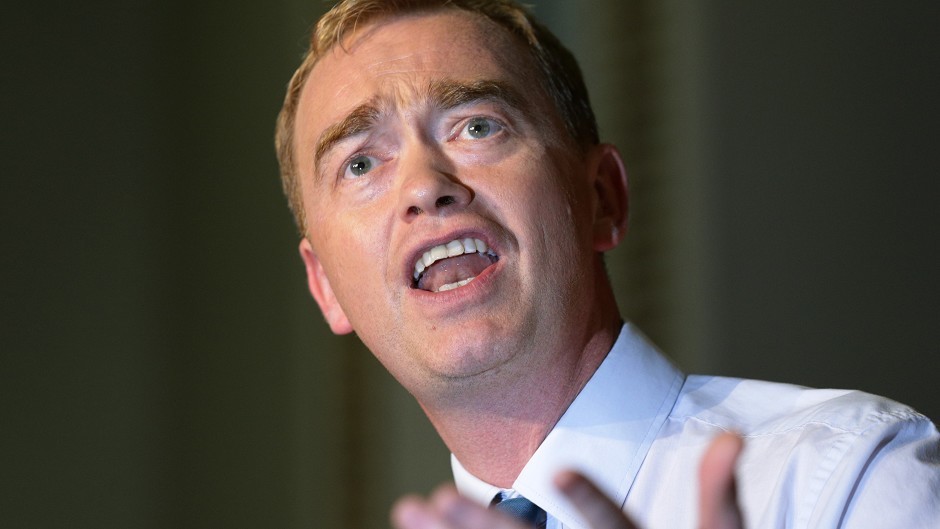 The new leader of the Liberal Democrats has given his backing to former Scottish secretary Alistair Carmichael over the "Frenchgate" memo affair.
Tim Farron said "most decent people" would believe the northern isles MP deserved a second chance in light of his "fulsome" apology.
Scotland's only remaining Lib Dem MP has admitted he agreed to the leak of the document, which incorrectly suggested Nicola Sturgeon wanted David Cameron to win the general election.
Mr Carmichael, who previously insisted he was unaware of the memo, has apologised, but the SNP has repeatedly urged him to resign.
He is also facing a legal challenge to his re-election, which will be heard in September after a petition was lodged by four of his constituents.
SNP MP Peter Grant said Mr Carmichael had contested his seat on "false pretences".
He said: "Mr Farron claims that most people want to move on and give Mr Carmichael a second chance.
"However, the fact remains that Mr Carmichael contested the election in May on false pretences, claiming that he knew nothing of the dirty tricks campaign against Nicola Sturgeon when it was in fact orchestrated from his own ministerial office."
The new leader, who was announced as winner of the contest to replace Nick Clegg on Thursday, was asked if Mr Carmichael should resign and stand again in a by-election.
He replied: "Most decent people – and most people are decent people – think people deserve a second chance.
"Alistair has made a very, very fulsome apology and I think most decent people in Scotland, and in Orkney and Shetland in particular, think, fair enough, give the guy a break.
"A handful of people want to pursue it, that is their right, but I think it speaks more about them."
Mr Carmichael declined to respond to Mr Farron's remarks, saying he would leave that to other people.
A paper outlining his official response to the petition states he "has not committed any illegal practice" under the Representation of the People Act 1983.
It also makes clear he accepts he misstated his awareness of the leaked memo, but describes this as an "an error of judgment on a political matter" which did not amount to a false statement on the personal character or conduct of any candidate.