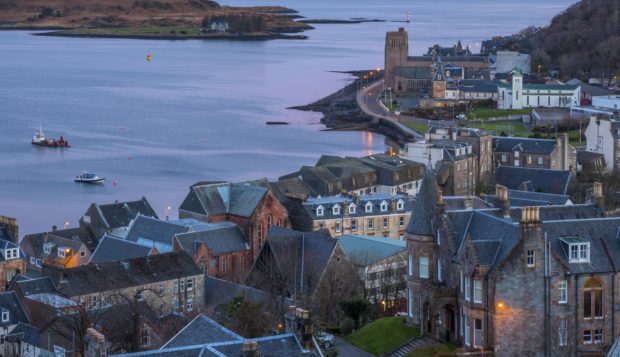 People travelling on the Caledonian Sleeper rail service will once again be able to visit Oban more easily, with the reintroduction of a direct bus connection to the scenic coastal town.
The service, which has been reintroduced for a third year, will allow guests to travel from Crianlarich to Oban, making it easier to navigate between the Argyll town and London.
The bus service, which will be operated by West Coast Motors, has been funded by Transport Scotland and will run until October.
Ryan Flaherty, Serco's managing director at Caledonian Sleeper, said: "We are firmly committed to supporting Scotland's tourist destinations and this bus link provides an easy way for guests travelling from London to reach Oban and beyond.
"Following the success of the service last summer, the decision has been taken to extend the link until almost the end of October, ensuring more people have the opportunity to visit this fantastic part of the world – and get there with ease."
The service is exclusively available to guests of the Caledonian Sleeper and will highlight the transport links available to connect travellers with the islands that can be accessed directly from Oban.
Andrew MacNair, head of marketing at CalMac Ferries, said: "We are delighted to work with Caledonian Sleeper and West Coast Motors again to make it easier for people travelling to and from Oban and the islands we serve get to their end destination."
The Oban bus service will run at 7.40pm on Sundays and at 8.30pm from Monday to Friday. A return service from Crianlarich Railway Station will also run in the mornings from Monday to Saturday in line with the Caledonian Sleeper timetable.
Guests wishing to utilise the service should confirm when booking their travel with Caledonian Sleeper.