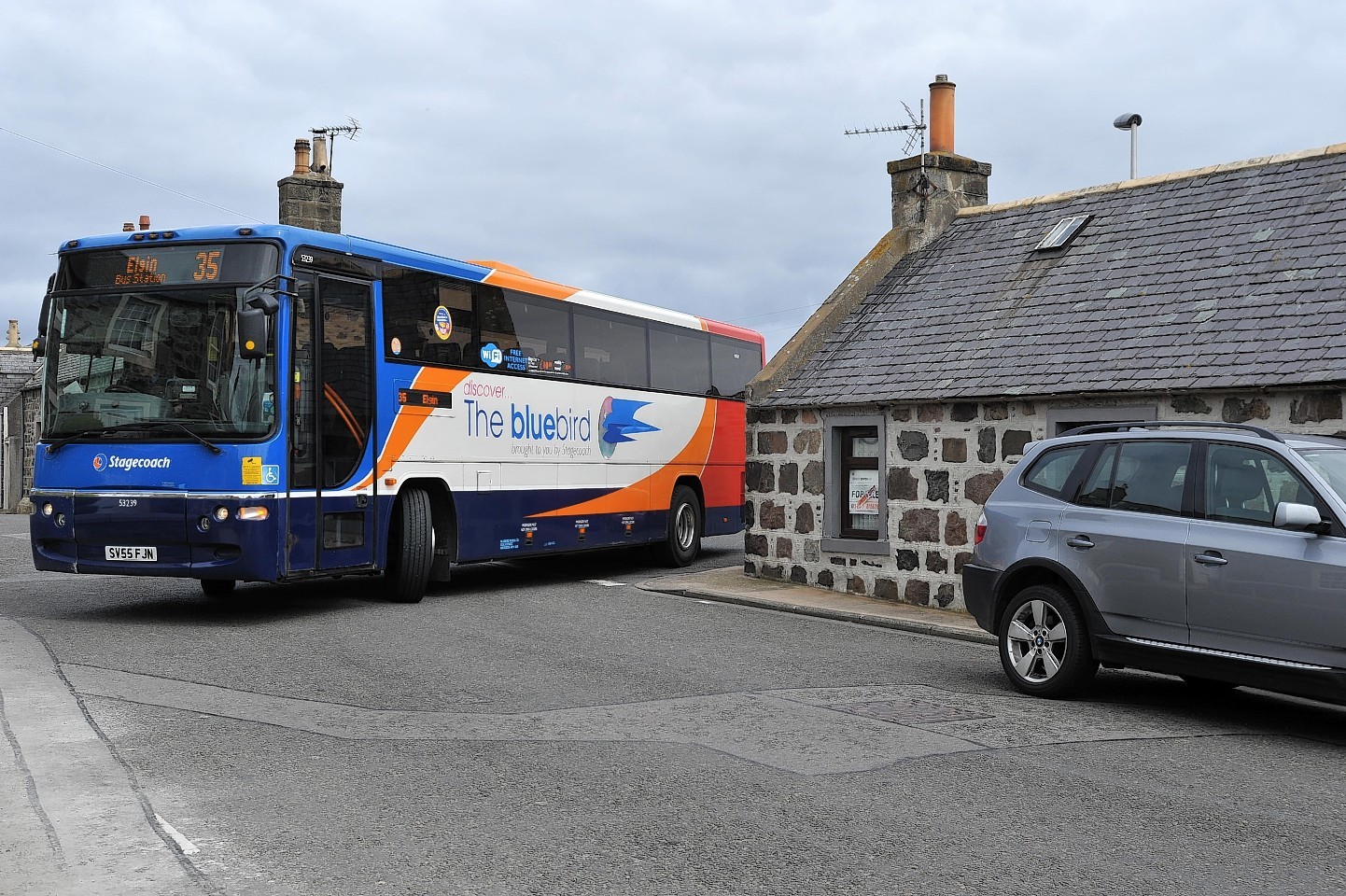 Council chiefs have vowed to press ahead with contentious plans to demolish a centuries-old north-east cottage – after transport giant Stagecoach blamed it for a series of bus crashes.
The firm said it was left with a £13,000 repair bill after its vehicles twice bashed into buildings while trying to negotiate a sharp bend at the corner of Seafield Street and Loch Street in Whitehills.
Aberdeenshire Council agrees that the junction is "substandard" and has lodged a conservation area application to have a 19th century cottage there torn down.
But the move could be blocked by Historic Scotland which believes there is no justification for having the building bulldozed.
It has warned the council to withdraw its application or face having it rejected on the basis it goes against policy and could have an adverse impact on the surrounding conservation zone.
Council officers recently met with representatives of Historic Scotland at the site in an attempt to reach a compromise solution.
But following the meeting, the local authority said it still maintained that the best option was to get rid of the cottage.
In a letter to planners, local roads manager Alan Burns said that alternative proposals, including the installation of traffic lights at the junction, might help traffic but would not address concerns about pedestrian safety.
"It is felt that the installation of traffic lights… would have a greater detrimental effect on the centre of the village," he said.
Mr Burns added that another suggestion to demolish another house at the junction would not help.
"This service is still of a mind to proceed with our proposals to demolish number 27 Seafield Street and would ask that Historic Scotland look again at the site and support our application."
In a letter to the local authority, Stagecoach operations manager for Moray, Sandy Gallacher, said: "We have had a number of accidents which have caused property, building and vehicle damage totalling £13,000.
"We also carried out a risk assessment of the junction and it was a concern when two large vehicles met, as this placed drivers in a difficult situation as it involved one or the other making a dangerous manoeuvre."