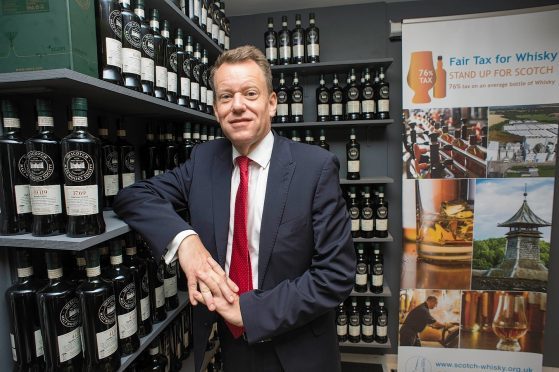 The chief executive of the Scotch Whisky Association has claimed the devolved administrations should not be involved in negotiating the UK's post-Brexit trade policy.
David Frost said the Scottish Government and the assemblies in Wales and Northern Ireland had a role to play in terms of trade promotion.
But he insisted that was distinct from trade policy negotiation.
Mr Frost was asked about the issue at a Conservative conference fringe event yesterday.
He said: "There is a dilemma here and it comes down to the distinction between trade promotion and trade policy.
"Devolved administrations can do a lot on the promotion if they work collectively with the other stakeholders around the country.
"Often they can bring a particular strength because they know their local realities."
But he added: "That's distinct from trade policy negotiation, which is always going to be a national function.
"You want a bit of back-up coming from the regions but that's best done centrally."
Outlining his hopes for the UK's free trade agreement policy, he said it should be less political than the EU's.
Instead it should be a "bit more purist about trade", he added, with politics dealt with as politics.
He was also asked about the prominence of the prospect of a second independence referendum in the minds of businesses since the EU vote.
First Minister Nicola Sturgeon declared in the immediate aftermath of the Brexit result that another independence poll was "highly likely".
Mr Frost, who is on the first minister's Europe standing council, replied: "The honest answer is that from a business perspective Brexit is where it is for now."
He said discussions about independence were out there, but at the back rather than forefront of companies' minds.