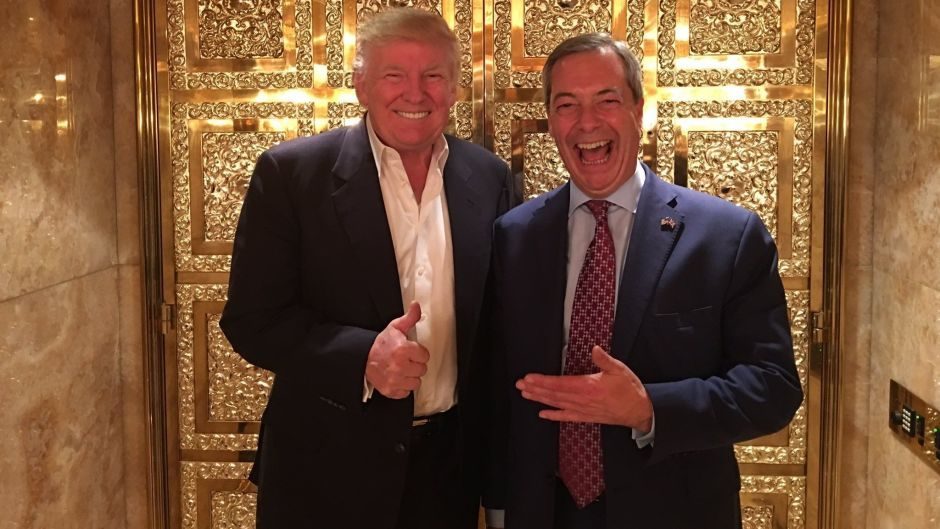 Downing Street has dismissed the suggestion Nigel Farage could act as an intermediary between Theresa May and Donald Trump.
The prime minister's official spokeswoman insisted repeatedly yesterday that the UK Government's channels of communication were "well established".
She also indicated Mrs May's visit to Washington DC to meet the president-elect could take place before his inauguration in mid-January.
The pair spoke on the phone last week when he invited her to come "at the earliest opportunity".
But the Ukip leader has already met the Republican winner, prompting speculation he could take on a go-between role.
Following his visit to Trump Tower in New York, Mr Farage intimated ministers had been sounding him out.
He also claimed Mr Trump's advisers had "reservations" about the May administration as a result of comments made during the election campaign.
Last year, Mrs May last year described his remarks on Muslims as "divisive, unhelpful and wrong".
And Foreign Secretary Boris Johnson branded the billionaire businessman "unfit" to be president, although he has since called Mr Trump's election a "moment of opportunity" for Britain.
The former London mayor refused to attend an emergency meeting of EU foreign ministers at the weekend to discuss the implications of Mr Trump's victory, branding vocal European concerns about his election as a "whinge-o-rama".
At a briefing in Westminster, the prime minister's spokeswoman poured cold water on the notion of Mr Farage acting as a "third person".
She said: "The president-elect talked about enjoying the same relationship Ronald Reagan and Margaret Thatcher did.
"I don't remember there being any third person in that relationship.
"We have established routes of engagement with the president-elect and his team. Our diplomatic staff have been building those contacts and links in the run-up to the election.
"The prime minister wants an effective, strong working relationship with the president of the United States, because that's what is in the best interests of Britain."
When asked if the visit could take place before the inauguration, the spokeswoman said that the date was not yet fixed, but did not rule it out.
Tory peer and former trade envoy Lord Marland said Downing Street should use the Ukip leader as a "salesman" in its relations with the Trump regime.
Conservative former defence minister Sir Gerald Howarth said it was "not sensible" to ignore Mr Farage, given his good relationship with Mr Trump.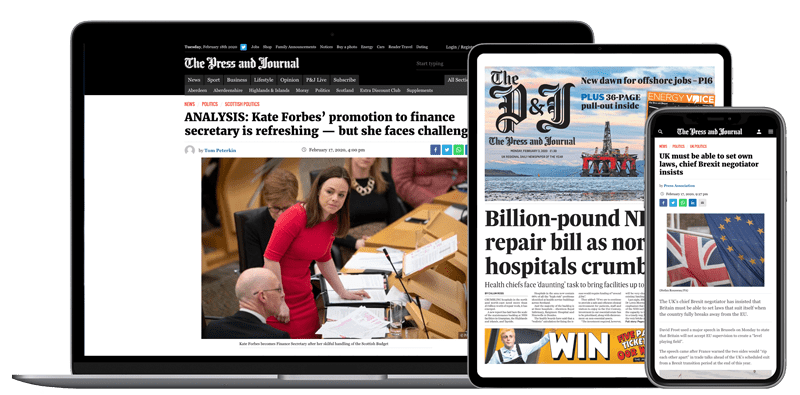 Help support quality local journalism … become a digital subscriber to The Press and Journal
For as little as £5.99 a month you can access all of our content, including Premium articles.
Subscribe