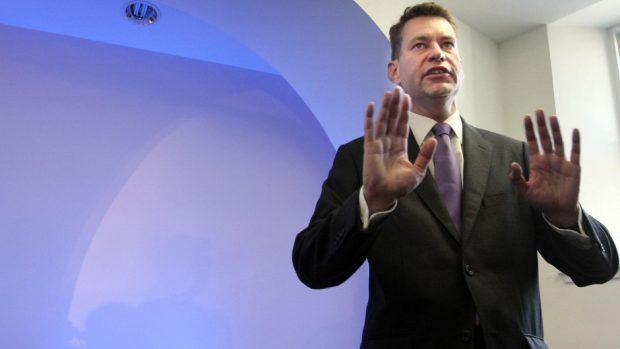 The SNP has been warned to take the threat of another independence referendum off the table "for the sake of financial stability".
Murdo Fraser, Scottish Conservative shadow finance secretary, intervened after Royal Bank of Scotland (RBS) identified another poll as a "risk factor" in its 2016 annual report.
It said the company remained "vulnerable to changes and uncertainty in the external economic and political environment" which had "intensified" in the past year.
A second independence referendum – alongside the impact of Brexit – is listed among "scenarios identified as having a potentially material negative impact on RBS".
Mr Fraser said whatever questions Brexit had thrown up, they would not be answered by "another divisive separation vote".
He added: "The banking industry has already been put through the mill with the uncertainty sparked by the original independence referendum.
"Now there's a risk of history repeating itself.
"The SNP should heed these warnings and, if for no other reason, take the threat off the table for the sake of financial stability."
Northern Isles MP Alistair Carmichael said it was difficult to know whether the biggest threat came from Theresa May or Nicola Sturgeon.
He added: "If Theresa May takes us out of the single market without a deal, as she says she might do, then a bad situation could become a disaster. If Nicola Sturgeon goes for IndyRef2 then they will similarly suffer.
"They are both playing nationalist cards – Scottish Nationalist or British Nationalist – and our most important companies stand to suffer as a result."
But an SNP spokesman said a Conservative hard Brexit that threatened to take the UK over "an economic cliff edge" was "far and away the biggest threat to Scottish jobs, livelihoods and living standards".
He added: "This report reveals in detail the potential long-term damage of leaving the EU.
"In those circumstances, the Scottish Government is absolutely right to pursue all options to protect our vital national interests."
Mrs May has repeatedly said she wants to build a "stronger, fairer and better Britain" as the country leaves the EU.
She told Conservative councillors in a speech yesterday: "When people voted in the referendum last June, they weren't just expressing a view on our relationship with the EU.
"They were demanding that we change the way our country works – and the people for whom it works – forever."