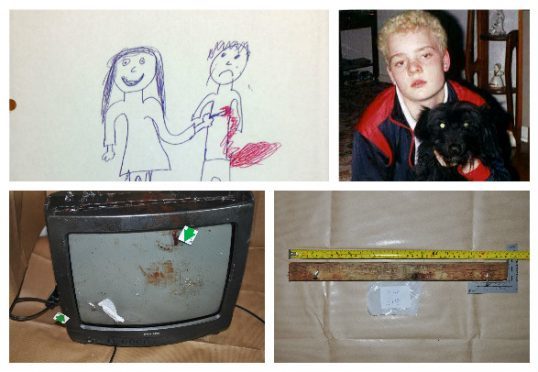 Two teenage girls who murdered a 39-year-old woman by battering her to death with household objects in a five-hour ordeal have been given life sentences with a minimum of 15 years.
The pair, who cannot be named for legal reasons, showed no reaction when they were sentenced at Leeds Crown Court.
Now both 15, the girls were 13 and 14 when they attacked Angela Wrightson in the lounge of her home in Hartlepool, County Durham, using weapons including a shovel, a TV, a coffee table and a stick studded with screws and leaving her with more than 100 injuries.
The judge refused to lift an order banning the identification of the two girls after hearing details of how the older one had repeatedly tried to kill herself.
He said some of these attempts happened on court premises, during the trial.
In one, the judge told the girl that a court official "I am satisfied, saved your life".
He said the case for naming the younger girl was stronger but he accepted she was also vulnerable.
The judge told the older girl: "I am concerned and disturbed by what I regard as a heightened real risk that identification by a press blitz will elevate the risk to your life to such an extent that I am satisfied that there is a real and immediate risk to your life if you were to be identified as one of the two girls who murdered Angela Wrightson."
A victim impact statement from Miss Wrightson's mother, Maureen, was not read to the court but the judge summarised parts of it.
He said: "She describes the horror of seeing Angie's battered body in the mortuary. She does not think she will ever be able to blink those images away.
"Having seen photographs of what Angie looked like at that time, I readily understand why she is of that view.
"She cannot understand how you could have been as violent as you were.
"She is not alone in that view.
"She had been disgusted by the laughing and giggling and sharing of photographs during the time of and immediately after the attack."