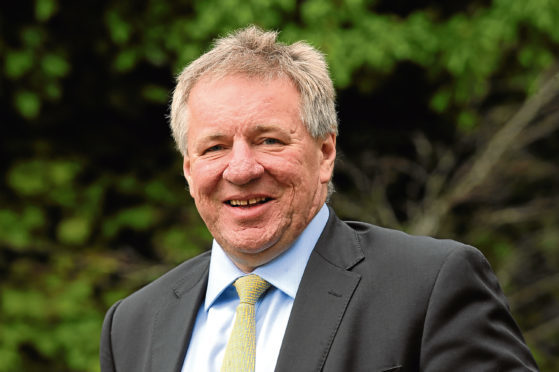 One of the most important motors of enterprise is the creative flow of mergers and acquisitions.
If well executed, M&A activity provides the reassuring throb from the engine room of capitalism which signals innovation, rationalisation and well-crafted integration of businesses is driving the constant renewal that makes enterprises competitive.
I've had a lot of experience in M&A. During my career as co-founder and CEO of Aberdeen Asset Management and more recently as chairman of Aberdeen Standard Investments I've been involved in more than 60 acquisitions. Every situation has its own unique features, but the fundamental rules of M&A apply universally.
The first mistake to avoid is not having a defined organic growth strategy. You can't rely solely on acquisitions for business growth, the business needs to grow organically. Aberdeen was fortunate to have strong business units, such as Asia Pacific equities, global emerging market equities and global equities. Acquisitions may not be just for scale, they may add strategies to a business.
The next rule is don't overpay for an acquisition. As a frugal Scot, I have always walked away from overpriced deals. And, of course, it's crucial to do your homework by studying every detail of the target company. If you want a salutary example of the consequences of paying too much while knowing too little, you need only recall Fred Goodwin's ill-advised acquisition of ABN Amro.
But paying the right price and knowing exactly what you are acquiring is only the preliminary stage. The crucial factor in a successful merger is its disciplined execution. Vendors need to know you can execute effectively – their confidence in your capability will help you become the preferred bidder – and you require a platform to carry out the acquisition as efficiently as possible.
Rapid integration of the acquired company is key not only to delivering cost savings, but to creating a new entity, with accompanying new strategies, as seamlessly as possible. During the integration process the key factor is people. The biggest focus must be on the people involved, making them feel welcome and part of the team, with a shared purpose of building a new future together.
As in every other area of enterprise, emotional intelligence is a vital asset in executing mergers and acquisitions. Combining two corporate cultures so that their respective strengths contribute to the creation of a more competitive new entity is a challenging but ultimately rewarding exercise. The art of successful deal making is to have everyone leave the table with a piece of the cake.
M&A activity flexes the muscles of enterprise and prevents them atrophying. Aberdeen Asset started as a small player in 1983, with just £100 million under management. On the road to our eventual merger with Standard Life we made many carefully selected acquisitions, including Deutsche Asset Management, Credit Suisse's fund arm, RBS asset management and Scottish Widows Investment Partnership. That expansion from £50m to more than £500bn shows what a north-east Scotland start-up can achieve by skilful use of an M&A strategy.
M&A activity is ongoing in the north-east today. In the oil and gas sector during 2019 two large transactions were Chrysaor's acquisition of the UK oil and gas assets of ConocoPhillips and Ithaca Energy's acquisition of Chevron's North Sea assets. In this sector, M&A has been driven by oilfield service providers disposing of non-core activities, including Proserv's disposal of subsea communications business Nautronix to Imenco and their field technology business to Acteon.
Other deals included Ashstead Technology's acquisition of Aberdeen-based Underwater Cutting Solutions and Perenco's acquisition of the remaining 51% stake in Petrofac's Mexican operations for about £221 million. Last March, Global Energy Group took over Aberdeen-based Apollo Offshore Engineering to form a new construction company.
Outside the oil and gas sector, Dundee-based DC Thomson acquired PSP Media last April. Anderson Anderson & Brown Corporate Finance (AABcf) said in a recent review of deals transacted in Q3 2019 that, although conditions were unfavourable to acquisitions, deals were still done at attractive prices. They identified this positive trend particularly in the SME and mid-corporate market.
That is good to know. M&A activity is an energising force for enterprise and a reliable barometer of the health of capitalism.
Martin Gilbert, Chairman of Aberdeen Standard Investments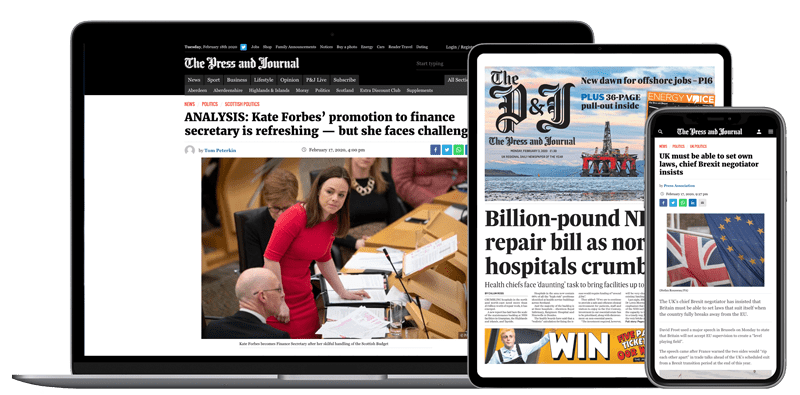 Help support quality local journalism … become a digital subscriber to The Press and Journal
For as little as £5.99 a month you can access all of our content, including Premium articles.
Subscribe