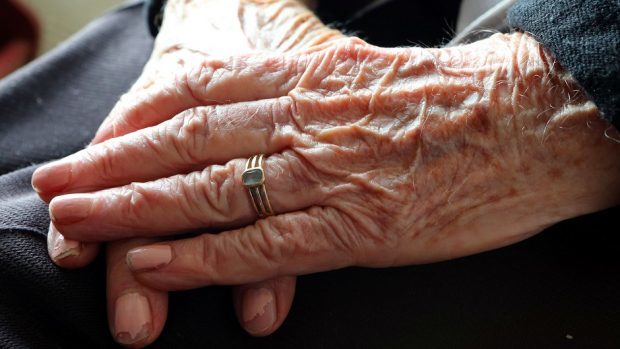 It is Lent, the time when Christians often give something up. This year I have decided to take something up instead. This year I am trying to become more 'Dementia Friendly'.
Most people, like me, will have experience of knowing someone with a form of dementia. From family members to friends, from those who we meet at social events to those who come to church, in every situation there are those who are living with dementia. Slowly, for many reasons, their brains are deteriorating.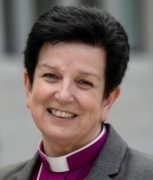 Everyone's experience of dementia is different, but commonly there can be a loss of memory. Familiar faces and places are no longer recognised, and short-term memory diminishes. But dementia is about more than memory, it is also about how the brain interprets information incorrectly resulting in significant confusion which can be frightening.
Recently I was in a church for a mid-week service. The congregation were mostly elderly. At the end of the service I noticed that when walking from one part of the church to another an older lady was very hesitant and confused. When she reached a part of the church where the flooring changed from one colour to another, she kept lifting her feet to step forward, but was clearly not confident. As she looked at the floor it did not seem solid to her. Her brain was interpreting the visual signals incorrectly, so that the floor appeared to be made of water. This lady had recently been diagnosed with early-onset dementia, and in many physical environments, including her own home, she became confused and upset.
In another church I noticed an older man coming forward towards me. I expected him to kneel and ask for prayer, but after making a small journey of just a few steps he forgot why he had left his seat. Standing at the front of church, not knowing where he was and why, he became very distressed.
In these two churches simple things could be done to make the experience of coming to church more friendly. In one the flooring was changed so that it was consistently one colour. In the second church, those with dementia were accompanied through worship, so that there was someone right alongside to help them remember what to do next.
Any physical space can become dementia friendly – shops, hospitals, cafes, hotels, and of course churches. I oversee a number of churches, and this Lent I am encouraging all of them to become 'Dementia Friendly Churches'.
Two thirds of people suffering from dementia live in our communities in their own homes, some are still in work. They struggle with cognitive decision making and perception, but there is a great deal that we can do to help. Small changes to the physical environment can make a big difference.
For example, when looking at a closed cupboard it is difficult for someone with dementia to remember what is in it. A photo stuck to the outside of the cupboard can help.
Light switches often blend into a wall, and so are difficult to see, but a simple border around the switch can enable a person to find it.
Dementia suffers can find loud and sudden noises frightening and confusing, so taking care to manage the noise in a space as much as possible is a kindness.
In public spaces the way to toilets can be signed, but then finding the way back to where the person started from can be difficult. A few more signs can help along the way.
Those who struggle with memory loss are often helped through music and singing. A person might not remember what they did today, or even who you are, but they can often remember a song from long ago. Churches have a role to play in this, as they are ideal places for singing and the telling of stories about the past.
As the population ages more and more people will be suffering from brain deterioration. One of the most helpful things we can do is ask those who are living with dementia what we can do to help them. By listening to how life is for them now we can learn a great deal. This can be more difficult for us than it sounds. We may not want to acknowledge that a loved one has dementia, or face the long-term consequences. We might be fearful about what is ahead for us, what happens if we get dementia. Overcoming our own fear and worries, to have proper conversations about dementia will help us all.
And the time might come when conversation is no longer possible, then we have to decide to just be present. Sometimes friendship is silent and involves simply holding someone's hand.
---
The Rt Rev Anne Dyer is Episcopalian Bishop of Aberdeen and Orkney and Scotland's first female bishop