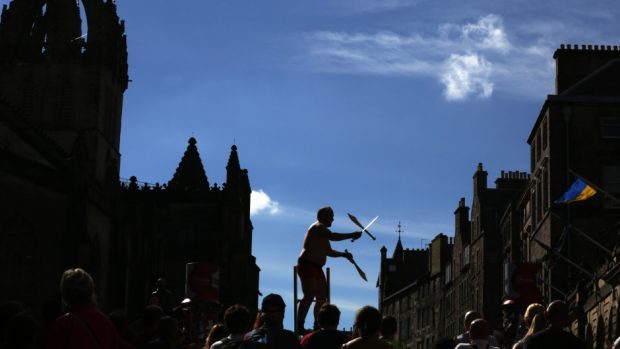 Twenty or so years ago, journalist and leading broadcaster Sheena McDonald had it all, so it seemed.
Married to Allan Little, one of the BBC's star foreign correspondents, Sheena was playing at the top of her game.
Much in demand, Sheena was engaged in radio and TV journalism and presenting TV documentaries. Until, that is, her life was turned upside down in a flash.
Her work often took her to London. One evening in the capital, she was crossing a road when she was struck by a police van that was travelling on the wrong side of the road.
She woke up in hospital, unable to remember how she had got there.
The next few years proved to be a roller coaster for Sheena – and for Allan, who became her principal carer. In in a matter of seconds, two lives had been radically changed.
I listened to their story at a riveting session at the Edinburgh International Book Festival which has been running in Scotland's capital for the past three weeks.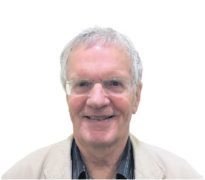 The book they wrote together, Rebuilding Life after Brain Injury will become a classic of its genre.
In the big tent in Charlotte Square, Allan Little spoke movingly about his role in Sheena's steady recovery from that dreadful brain injury.
Their shared journey through suffering and radical reappraisal wasn't easy going, but the spellbound audience did not want to miss a single word of it.
The session was an example of what a great international book festival can do. There was a text – appropriately – at the heart of it, but there were other subtexts in play.
Australian neuropsychologist Gail Robinson, who played a major role in Sheena McDonald's recovery, was able to provide expert analysis of the process; but given the sensitivity of the subject matter, the event still needed a guiding hand.
Festival Director Nick Barley was able to bring in one of the Festival's own – Edinburgh GP Gavin Francis (who is a clinician in the capital three days a week and a high calibre writer two days a week). Perfect.
I am biased, of course, but book festivals large and small provide regular banquets of delight. Through literature, they shine lights into dark places and provide nourishment for the soul.
All of this provides room for a nice segue into the life and times of one Richard Holloway.
Full disclosure: I've known Richard for centuries. His journeys into highways and byways of theological thought have intrigued me for years, so much so that I proposed to him that I should write an account of all the theological positions he has adopted in his tempestuous times.
There was a silence at the end of the phone, and then the softly spoken words, "No, Ron, I don't think so."
When I put the phone down, I said aloud to my dog: "I bet the bugger is going to write his autobiography and is keeping his powder dry!" True to form, the news came through the ether that Richard had indeed embarked on such a project.
The end result, Leaving Alexandria, was, deservedly, a huge success. Was I jealous? Of course I was.
So what has this got to do with the Edinburgh International Book Festival? Well, everything. Every year at this time, Dr Holloway gets a big festival to play with.
And let me tell you: the great man is still box office. The queues start forming early. The biggest venue in the festival was packed before Richard got to his feet to deliver his hour-long oration – about religion, politics and what ever enters his large and imperfectly formed Scottish heid.
Now well into his eighties, Richard would have lapped a Fitbit-wearing Methuselah several times in a marathon.
Defying the laws of gravity and quantum physics, he held his audience right till the end.
These days Richard seems to be focusing quite a lot on death. His book The Last Bus was very well received, especially by the silver-haired punters sitting in God's Waiting Room. When auld Richard does pop his clogs, Scotland will have to reinvent him. I think he should be declared a National Treasure, or a Listed Building preserved for the nation.
Am I still jealous? Of course not.
The bugger.
Finally, one other thing. I greatly enjoyed a session about Friedrich Nietzsche. And why not? As a Scottish Presbyterian, I'm quite drawn to gloomy German philosophers.
The kind of people who drive me nuts are crazed optimists who insist that if we believe harder and eat more sprouts at weekends we will ward off reality.
One hard look at our world says that this is not so.
Nietzsche famously said that God was dead. For this he was reviled.
What he was actually getting at was the fact that the so-called death of God would have terrible consequences, since people have a God-shaped hole at their centre.
I kinda like that notion. It's about soul, you see. And about grievous loss.
Oh well.
Sometimes I can be fun at parties.
Viva Nietzsche! Viva Richard Holloway! Viva the Edinburgh International Book Festival! Viva the God-shaped hole!