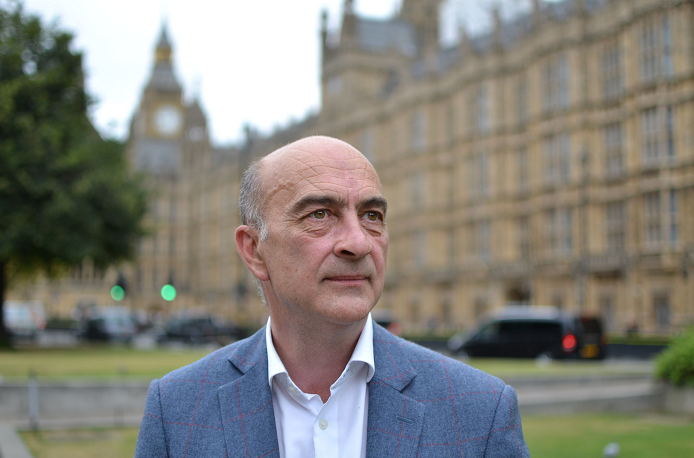 In a country divided by its constitutional politics both internally and externally, how wonderful it was to see us united in common cause and in celebration of national success at the weekend.
Yes and No, Remain and Leave, all under the Scottish rugby banner "As One".
At Murrayfield on Saturday we put to the sword the third best rugby nation on earth. That stunning win came on the back of coming within a gnat's whisker of beating the All Blacks a week earlier.
Our football team might continue to dawdle in the foothills of international glory, but our rugby boys have the summit in sight. Eight tries. Over 50 points. And hope springing eternal for the Six Nations in four months' time.
Scotland's new coach, Gregor Townsend, has discovered that we have, for the first time in a long time, real strength in depth.
Back in the 70s, the Dutch invented Total Football. And so it is with this Scottish rugby team. Forwards and backs interchanging with ease. All able to run and pass and ruck and maul so that, in broken play, the numbers on their backs mean little. Sure, the front five still have to do the hard grunt and graft. And the back three are still the silky runners and see themselves as the pin-up boys. But Scotland is playing a new brand of the game: Total Rugby.
Our men's team has only ever won three Grand Slams. I've been at the final match of two of them in 1984 and 1990. I missed out on the other one in 1925! (I was, however, at our other rugby Grand Slam: when I was the manager of the Scottish Women's side in 1998.)
One little known coincidence of the men's successes was that all three came when the Conservatives were in government. In the first instance, Stanley Baldwin was the prime minister and he replaced a distant relative of mine, one Ramsay MacDonald, who left government the year before. All three Slams came when we played England and France at Murrayfield.
Which brings us to 2018, with the Conservatives in government. We have England and France at home. And a Ramsay, yours truly, has left No10 in the recent past. So whatever your politics, let's hope this is a sign of sweet Six Nations success for Scotland.
Jungle Dugdale moans just jealousy
Meanwhile, back in Oz, our very own Kezia Dugdale is in the jungle in the celebrity TV show, rubbing shoulders with Ant and Dec and eating grubs with Boris Johnson's dad. The former Scottish Labour leader caused a bit of a stooshie with her decision to bunk off work for two or three weeks.
I understand all the righteous indignation. But I don't agree with it. We moan when our politicians are too boring, uninspiring and out of touch with popular culture. Most of us don't have a clue how hard they work, the hours they put in, the abuse they get on a daily basis.
I, for one, don't begrudge Kez her sojourn. She will reach an audience only dreamt of by most politicians. And her chosen charity, MND Scotland, will gain handsomely from her discomfort.
So to those moaning, get over it. You are probably just jealous.
An ignoramus I can't ignore
I couldn't avoid writing about Donald Trump this week. It would be great to have been able to ignore the ignoramus, but the petulant wee schoolboy demands attention.
His latest twitter tirade at least has a silver lining in showing to the world the dry-but-beautiful, satirical humour of Andy Murray.
Donald T decided to sound off at Time magazine, claiming they had called him to say he was "probably" going to be named as their Person of the Year. But they wanted a photo shoot and interview… So he decided to pass on the award.
Time deny the story. It seems far more likely the president has invented the tale, maybe to hide his embarrassment when he doesn't win?
Despite having hailed it as a great accolade in the past, despite having hung a made up Time front page praising himself in one of his golf resorts, no doubt this year he will attack the magazine as fake and bogus and whatever other short words his stubby fingers can tweet in block capitals in the wee small hours of the morning.
But that wasn't his biggest folly. Another tweet last week was shameful and crass.
The president once again tried to use a foreign tragedy to further his own domestic agenda. In the aftermath of the horrific attack on a mosque in Egypt, where more than 250 people were killed, he tweeted: "Will be calling the president of Egypt in a short while to discuss the tragic terrorist attack, with so much loss of life. We have to get tougher and smarter than ever before. Need the wall, need the ban."
Dear Donald. This was not an attack on America. It was in Egypt (go look it up in an atlas. It's a big book with lots of pictures). Muslims weren't attacking you or your countrymen and women. Muslims were the victims. I don't think a wall with Mexico would have stopped the atrocity. Or is this the mother of all walls you are planning to build?
But, Mr President, you are right about one thing. You do need to get smarter.