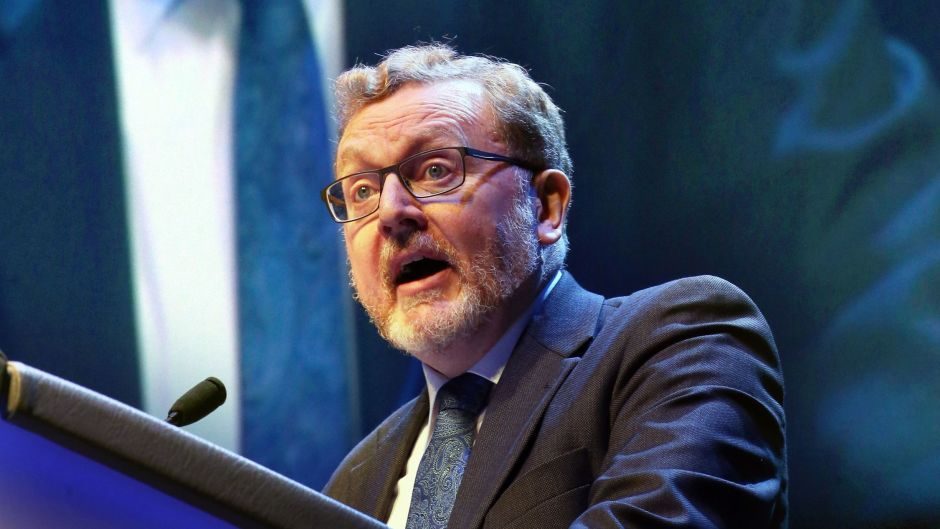 The SNP Westminster leader Ian Blackford has secured an emergency debate on Brexit after the SNP group staged a mass walkout at the Home of Commons.
Mr Blackford called for a debate on Westminster's retention of 24 devolved powers but was expelled from the Commons on Wednesday after challenging the Speaker.
SNP MSPs all walked out of the building behind him as part of a protest against a lack of debating time allocated before a vote on the EU Withdrawal Bill was made.
The group claims that the UK Government has been disrespecting the devolution settlement.
The matter will be discussed at the Supreme Court next month following a breakdown in intergovernmental talks.
MPs will now have a three hour debate on Monday on the Sewel Convention, which governs the devolution settlement, and how it should be applied to the devolved nations after Brexit.
During a heated debate yesterday, Scottish Secretary David Mundell insisted that the Sewel Convention only covered normal events and argued that Brexit was extraordinary.
He said: "Whilst devolution settlements did not predict the exit from the EU, they did explicitly provide that in situations of disagreement the UK Parliament may be required to legislate without the consent of the devolved legislatures.
"Scotland is not a partner of the United Kingdom. Scotland is part of the United Kingdom."
However, Mr Mundell's comments provoked fury from the SNP benches, with Ross, Skye and Lochaber MP Mr Blackford accusing the Scottish Secretary of "shafting" Scotland by supporting the UK government's EU Withdrawal Bill power grab on the Scottish Parliament.
"David Mundell has shafted Scotland by failing to protect devolution from this Tory power grab," said Mr Blackford. "His position is now completely untenable and he must resign.
"The Tories may think they can do whatever they like to Scotland and get away with it – but this attack on the powers of the Scottish Parliament cannot be tolerated.
"The UK government must respect the democratic will of the Scottish Parliament, and resolve this constitutional crisis by ending the power grab now.
"The SNP will fight tooth and nail to defend the devolution settlement that the people of Scotland voted for, and to protect these important powers. Scotland will not be silenced, and there will be no business as usual."
SNP colleague Stewart McDonald asked fellow MPs to consider the tactics used by the late Irish nationalist Charles Stewart Parnell to secure Irish independence.
"He, of course, along with his colleagues at the time, successfully used the Standing Orders of the House to frustrate Government business," said Mr McDonald. "An entirely legitimate tactic to force them to take Irish issues seriously, including in a 45-hour sitting on the 1877 South Africa Bill.
"Given the way that Ireland has this Government over a barrel at the minute, it might just be that those tactics are of interest at the present time."