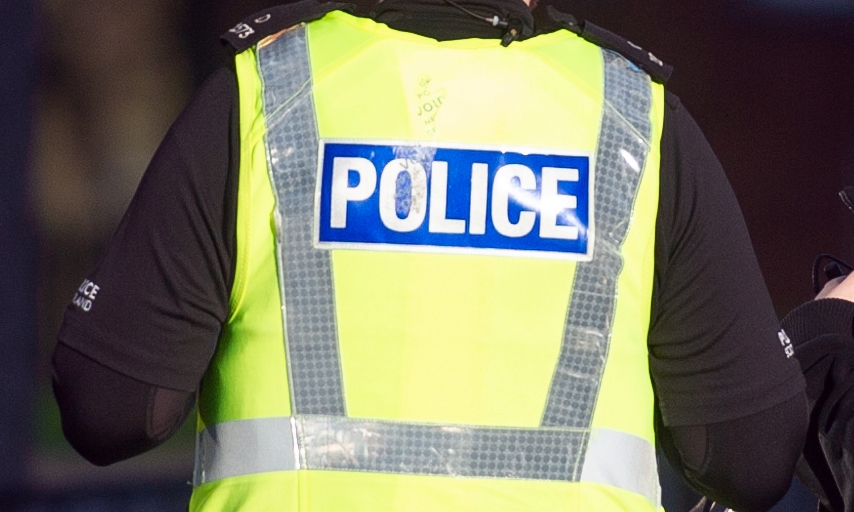 Politicians from all parties have condemned vandals who scrawled "SNP" on a war memorial just a week before a local by-election.
Police were last night hunting for the culprits as candidates for the Shetland by-election united to express their anger at the attack on the Lerwick monument honouring those who made the ultimate sacrifice.
SNP candidate Tom Wills said the act had "absolutely nothing" to do with his campaign or his party, adding that he was "appalled, outraged and hurt".
The daubing of the graffiti marked a low point in a hard-fought by-election in which the SNP are attempting to unseat the Lib Dems, who have held the Shetland constituency since the Scottish Parliament was established 20 years ago.
Mr Wills described the incident as a "heartless attack on our memorial honouring those who died protecting all our freedoms".
"Whoever is responsible should be ashamed and subject to the full consequences of the law," he added.
His Lib Dem rival Beatrice Wishart also said she was "appalled" by the attack.
" There is no excuse for this," she said. "We all know that emotions run high during an election but vandalism of this sort has no place in our community. This is not how politics is done in Shetland."
Tory candidate Brydon Goodlad, said:  "This is an appalling act of vandalism and a sign of total disregard for those who bravely fought and died for this country.
"It is also a sad indictment of the state of our politics in Scotland today. Those responsible should be met with the full force of the law."
The incident was reported just after 8am on Thursday and local police are appealing for information.
Chief Inspector Lindsay Tulloch said: "Vandalism is never acceptable in any circumstances and damaging a war memorial is a particularly disrespectful act."
Thursday's by-election was triggered by the resignation of long-serving Lib Dem MSP Tavish Scott, who has taken a new job with Scottish Rugby.
The Lib Dems are defending a 4,895 majority from the SNP, a lead representing 44% of the 11,087 votes cast and which makes Shetland the safest Holyrood seat in percentage terms.
Despite the Lib Dem lead, the SNP has thrown a lot of resources into their campaign and Nicola Sturgeon has visited the islands three times.
Recently the battle has heated up with the Lib Dems accusing the SNP of a "slur" on Mr Scott after childcare minister Maree Todd claimed he had boycotted budget talks.
In fact, Mr Scott and his Orkney colleague Liam McArthur broke with Lib Dem ranks and voted for the SNP budget last year in return for extra ferry funding.