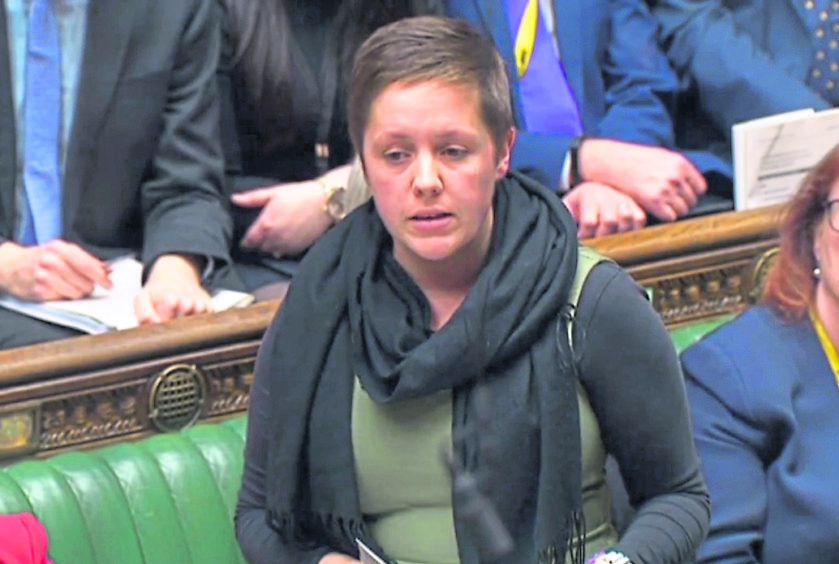 Migrant women fleeing abusive relationships are being "failed" by the UK Government, a north-east politician has claimed0.
Aberdeen North MP Kirsty Blackman has called on ministers to extend protections in the Domestic Abuse Bill to enable all migrant women to access vital protection from abuse.
Currently, protection is only offered to people here on spousal visas, meaning a cohort of vulnerable women are cut-off from financial support which could allow them to flee an abusive relationship.
Mrs Blackman, who has tried to extend protections through her own private member's bill, said: "The Tory government's lack of action on this issue may see people, of which a disproportionate number are women, forced to return to an abusive partner or be trapped in a cycle of destitution with no access to funding for even their most basic of needs.
"The UK government must stop failing these people and allow them a safe way out of an abusive relationship by either passing my bill or extending the Domestic Abuse Bill – we should not have to fight to ensure migrants are safe and protected from domestic abuse."
The UK Government has committed to reviewing the statutory response available for migrant survivors of domestic abuse, but Mrs Blackman and organisations such as the Step-Up Migrant Women Coalition, Liberty and Amnesty has warned that this does not go far enough.
And the Home Office has previously been criticised on this issue after a minister, in response to Mrs Blackman, said they "expect people who arrive in the UK as a partner of a temporary migrant to return to their own country if their relationship with that person breaks down."
A UK Government spokesman said that the department is "committed to ensuring that all victims of crime are treated first and foremost as victims, regardless of their immigration status".
They also pointed out that £500,000 of funding has been allocated "to help organisations combatting domestic abuse strengthen their expertise about immigration rights and improve our understanding of the number of migrant women needing crisis support".
In addition, immigration enforcement is currently engaged with the National Police Chiefs Council lead on domestic abuse to ensure that police and immigration work collaboratively to quickly recognise victims.