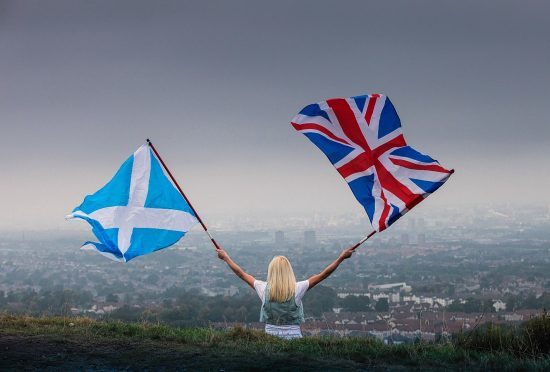 A Whitehall insider has raised concerns that Boris Johnson's Downing Street operation is not taking the rising support for Scottish independence seriously enough.
The source told The Press and Journal that "there isn't nearly enough panic" in Number 10 over polling that shows the idea of an independent Scotland is gaining momentum.
"The 55-45 result in 2014 was close enough", the source said.
First Minister Nicola Sturgeon has indicated she intends to lodge a formal request to Mr Johnson before Christmas for the powers to stage a second referendum.
And yesterday, the SNP's Westminster leader appeared to suggest his party would only help Labour form a government in return for support for a new referendum.
Ian Blackford told the BBC's Sunday Politics Scotland programme that the Nationalists would not form a coalition with Jeremy Corbyn's party, but that they would be prepared to work with them on a "progressive basis".
The MP for Ross, Skye and Lochaber was asked if support for a minority government would depend on them being given a section 30 order – legislation which gives Holyrood the power to stage a referendum.
He replied that Mr Corbyn had to "respect democracy".
Mr Blackford added: "If the people in a Westminster election reinforce that by voting for the SNP, he has to respect that it should be the Scottish Parliament that determines when a referendum is called, not a government in Westminster.
"It is absolutely the case that everything that was seen going on at Westminster demonstrates that the people of Scotland have got to have the right to determine their own future – that means that we have to have that section 30 sitting in the hands of the Scottish Parliament."
Western Isles MP Angus MacNeil said the polls were tipping towards independence because promises made in 2014 had been broken.
He said: "Indyref2 is coming and the Tories know this, they have shown the current UK union to be a mess and they have made it worse.
"That combined with the fact just about every promise they made to the Scottish people in 2014, like vote No to remain in the EU is a lie.
"They are in a panic because they know they will not fool the Scottish people twice, who will instead move on to be a proper nation like neighbours Denmark, Ireland and Norway."
West Aberdeenshire and Kincardine MP Andrew Bowie, who is also a vice-chairman of the Conservative party, said a second independence referendum was "the last thing" the country needed.
He said: "The Conservative and Unionist Party are ready to fight and win a second independence referendum – it's just we don't think Scotland needs or wants
one.
"Barely five years on from the last, and three years after a Brexit referendum that still has to be implemented, the last thing the economy and country needs is more rancour and division caused by another divisive referendum.
"The union is central to our beliefs as a party – it is in our name.
"We will never stop campaigning for and espousing the values – both economic and social – or our United Kingdom."
Mr Johnson has said the 2014 poll was a "once-in-a-generation event" and would reject any attempt by Ms Sturgeon to hold another.