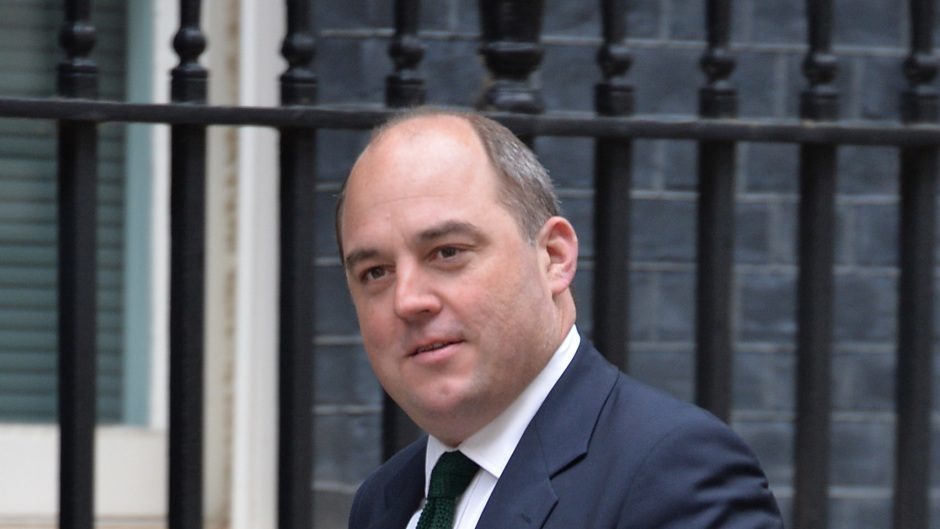 Defence Secretary Ben Wallace has admitted he was speaking "rubbish" two decades ago when he said allowing gay people to serve in the military would cause "sexual friction".
The P&J has quizzed the Conservative minister on the comments, which were made in an article in this newspaper in 1999.
At the time, the former Scots Guards captain had recently become an MSP for the north-east of Scotland during the first Scottish Parliament.
Mr Wallace, who was appointed defence secretary in July, was commenting on an impending lifting of a ban on gay people serving in the UK's armed forces, following a ruling by the European Court of Human Rights.
In the article, he was quoted as saying: "I would like to make it quite clear that I do not think gays are any less capable of facing combat or being able to cope with extreme pressures.
"It is just that the military, such as the organisation operates, is weakened by introducing sexual friction between individuals."
Mr Wallace has now admitted he was "probably wrong" when he made those comments.
Asked if he had changed his view, he said: "I think I was probably wrong on that.
"What I would probably say is that the world has moved on, and I think, you know, I'd just say I was wrong on that observation.
"Everyone has a contribution to make, and as I said in that quote there, I don't think anybody of any orientation is any less capable.
"I think it was done, it had to be managed, the whole change from a deep rooted culture, and I think I probably was part of that culture.
"I think I'd look back and say: 'Actually, you know what, what a load of rubbish really'.
"But you know I was part of that culture. Society has moved on. It's a different world."
Gay and lesbian people have been allowed to serve openly in the armed forces since 2000.
Last night, Aberdeen Central SNP MSP Kevin Stewart said: "There have always been gay people serving in our armed forces who have protected our freedoms.
"I'm glad that Mr Wallace has changed his mind on this issue, but there are still many more minds to change.
"We need to see a much equal society and recognition must be given to the service of people who were gay and who were often heroic in their actions."