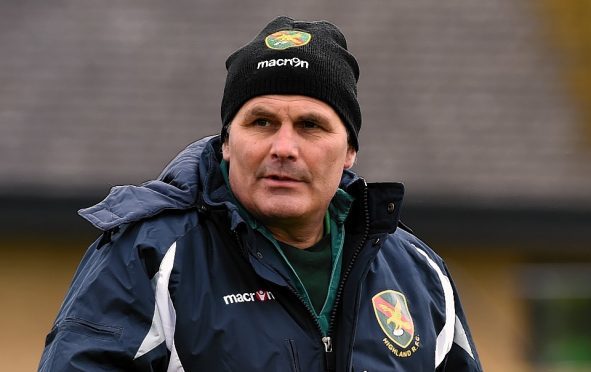 Highland head coach Davie Carson says his newly-promoted squad is ready to embrace the challenge that awaits them in National 2 this season.
After winning the National 3 title last season, Highland play their first match of the new campaign in the National League Cup tomorrow when they travel to Glasgow Accies, who were also promoted to the Scottish League Championship third-tier as runners-up.
Carson says the feel-good factor is still soaring at the Inverness club, who will field new addition Will Kelly at number nine tomorrow.
Carson said: "This is our first full season in the new facilities at Canal Park, and everybody has been doing a lot of work over the summer.
"We are getting bigger and bigger, we have been averaging 55 to 60 senior players right through pre-season. The boys have come back
"The whole place is certainly still on a high but we just need to try and forget about that this Saturday and in our first league game at home to Preston Lodge next Saturday.
"We are looking forward to playing Glasgow Accies though – we had two cracking games against them, winning at home and drawing away."
Caithness are also relishing a step up after winning promotion to National 3 for the new campaign.
The Millbank outfit begin the new season with a trip to National 2 side Peebles in their National League Cup first round tie tomorrow, in their first competitive outing since winning the Caledonia 1 title.
Despite the loss of several players, head coach Tom McGee is hopeful his side can cope with the demands of the national leagues, adding: "We have lost about nine players from last year. The likes of Kevin Brims, Reece Coghill and Dave Saunders have long-term injuries, while Scott Webster and Rhys Taylor have relocated.
"It's certainly going to be a test of our resolve as a group, but it presents an opportunity for some of our younger players.
"Playing against a National 2 side we have nothing to lose this weekend. As long as we go down there with a really good attitude and a tough-minded defence, we are certainly going to have spells in the game.
"We had the best defence in our division last year, and that's something we are going to look to bring to the next level."