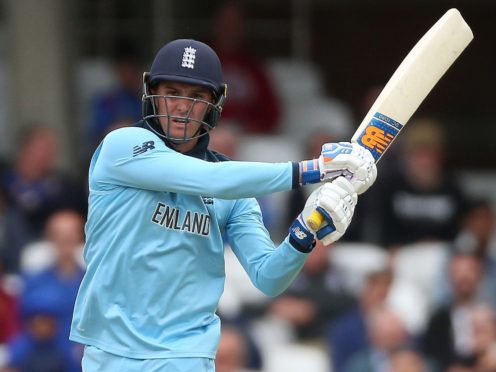 England have never won the Cricket World Cup since the tournament was launched in 1975.
But they will be favourites to end that sorry sequence of near-things and why-oh-why calamities after their eight-wicket trouncing of Australia – with 18 overs to spare – in Thursday's semi-final clash at Edgbaston.
From the outset, with the home attack on top while reducing their traditional rivals to 14 for 3, Jofra Archer, Chris Woakes, Adil Rashid and Mark Wood were on the money, relentlessly probing away at the Aussies' resolve. And although Steve Smith, a man whose arrival at the crease was greeted by what sounded like an explosion in a Boo factory, oozed class and technical expertise in steadying the ship, there was never any sense of panic among Eoin Morgan and his top-ranked collective.
The baggy green brigade – with the exception of Smith and, to a lesser extent, Alex Carey – didn't help their cause, but this is a squad which has plummeted a very long way from the great Australian teams of the 1990s and early 2000s.
Where once they had the Waugh twins, Shane Warne, Adam Gilchrist and Glenn McGrath, they are now stuck with such futility players as Marcus Stoinis and Glenn Maxwell. Smith was eventually run out brilliantly by Jos Buttler for 85, which was almost twice as many as any of his compatriots managed and 223 never looked enough.
There still remained one big question: would England fold like a Jiffy bag, under the weight of expectations which have been heaped on their shoulders? Yet, while they suffered an earlier blip in the competition, this is a one-day ensemble which is replete with star quality and a Wow factor.
One incredible shot from Jason Roy, which sailed into the crowd, eased any nerves  among the Blighty contingent. And, while Aaron Finch juggled his bowlers, the body language was telling. They were 100 runs short of a defendible target and they knew it.
Roy, in particular, pounced on anything loose and he and Jonny Bairstow rapidly seized the initiative with a remorseless opening stand which powered beyond 100.
In desperation, Steve Smith was brought on to bowl an over. It went for 21 during a blitzkrieg of brilliant batting. And although Roy was incorrectly given out, caught behind, on 85 – England had earlier wasted their review – and he might suffer a punishment for his angry reaction to the dismissal, it didn't halt the charge.
On Sunday, the ECB's finest will face New Zealand at Lord's. It's hard to see Morgan's spice boys tripping up on the crest of their current momentum.