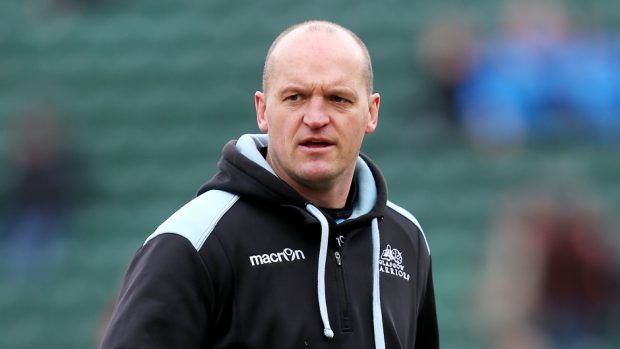 Gregor Townsend doesn't need any reminding of how dangerous Italy's rugby team can be when they are written off by the cognoscenti.
After all, the renowned Borderer was one of the feted Scottish players who travelled to the Stadio Flaminio in Rome 20 years ago this month to tackle the Azzuri in their first-ever Six Nations fixture.
In advance, Townsend and his colleagues, who arrived as reigning European champions, were firm favourites. But they quickly veered from la dolce vita down the Via Dolorosa when the contest began, and were out-muscled and out-kicked – Diego Dominguez landed six penalties and three drop goals – in slumping to a 34-20 defeat.
It was the first of several embarrassing reverses for the Scots in their jousts with the tournament newcomers, but in recent times, Italy have gone through more coaches than First Bus and suffered so many losses – it's now 24, going all the way back to 2015 – that some analysts have started to question their continuing participation in the event.
Yet, their new coach Franco Smith is a tough-as-teak character who has already instilled signs of improvement in his charges. On Saturday week, they will once again be the underdogs when Townsend and his Scotland confreres return to the Eternal City, but only one of the two coaches will be feeling the heat and it's certainly not Mr Smith.
On the contrary, time is fast running out for the present SRU mentor, following a lacklustre championship last season and a World Cup where nearly everything which could go wrong did so, on and off the pitch.
It's only fair to point out that he has been forced to deal with a variety of problems, from the injury to Hamish Watson in Japan to the ongoing dispute with his star man Finn Russell, who has effectively quit the squad for as long as Townsend is in charge.
Sadly, though, the statistics aren't flattering for the beleaguered coach, whose side keeps finding new ways to fail. Prior to this year's Six Nations, the appointment of Stuart Hogg as captain seemed a bold and adventurous move.
Yet, to date, Hogg – a genuinely gifted performer at his best – has made the wrong kind of headlines during both reverses to Ireland and England.
Yes, the Scots have come close in both contests, twice earning a losing bonus point in the process, but their line-out has creaked horribly, their attacking moves haven't been clinical enough, and Townsend can expect further interrogation about the The Man Who Isn't There in the days ahead.
Somehow, he has to regain momentum from the current morass, but many supporters have grown disillusioned with the constant propaganda about progress being made by Scotland when they can see the problems stack up for themselves.
Perhaps, Townsend needs to appoint a new captain and take some of the pressure off Hogg. The best choice, now that Jonny Gray has been ruled out of the tournament,  would be Watson, an unstinting worker in the back row with the ability to cover every blade of grass. And yet changing the skipper isn't going to produce any miracle cures.
Just ask Italian legend, Sergio Parisse, one of the greatest warriors in his country's rugby history, a man who has amassed an incredible 142 caps, and yet has also endured years of despair despite regularly producing individual acts of brilliance.
The No 8 is retiring at the end of the Six Nations, all of 17 years after he made his Test debut, and it would be a fitting send-off if he could inspire Italy to end their wretched sequence of defeats.
But that is most likely to happen against Scotland and the consequences for Townsend don't bear thinking about.
What wouldn't he give for a stand-off who was capable of grabbing matters by the scruff of the neck, rallying the troops and reinvigorating his teammates?
Oh wait…!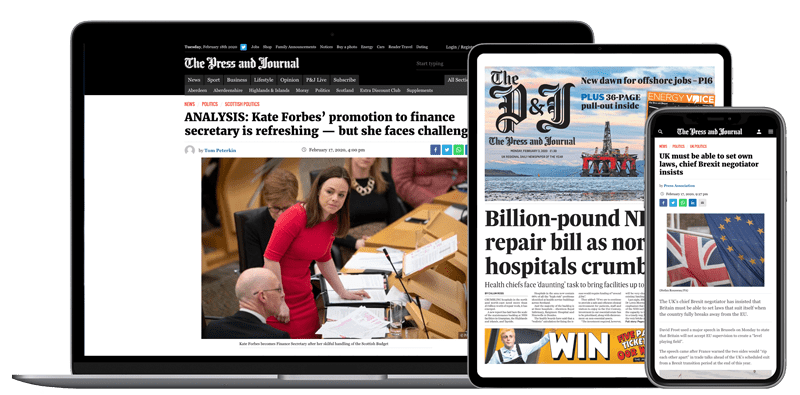 Help support quality local journalism … become a digital subscriber to The Press and Journal
For as little as £5.99 a month you can access all of our content, including Premium articles.
Subscribe