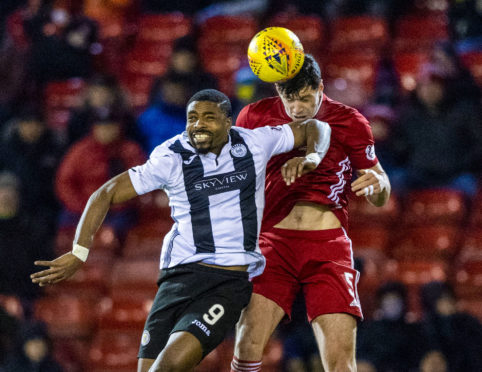 Aberdeen have failed to turn up twice this season. As far as Scott McKenna is concerned it cannot happen a third time tonight.
The Dons' Old Firm record makes for dismal reading this season with the record so far reading two games played, two defeats with nine goals conceded and none scored.
McKenna was not involved in the 5-0 mauling at Ibrox in September but he was in the side for the 4-0 home loss to Celtic in October and he knows the pattern has to stop.
He said: "We've not laid a glove on them and we have already been warned about that for this game. We need to be on the front foot and far more aggressive.
"We need to impose ourselves rather than let them go and do what they want. We need to learn lessons from the previous games. We said that after the Rangers game and it happened in the Celtic game again.
"That is twice now and we can't afford anymore lessons. We need to show we have learned our lesson and we know what we are doing."
McKenna remains at a loss to explain why his side was so poor in the 4-0 loss to the Hoops on October 27.
He said: "We knew what we had to do, we had our instructions. Everyone fell below the standard and Celtic punish you when they smell blood. It was 4-0 at half-time and we were all in there shell-shocked asking what happened."
Dons boss Derek McInnes believes one aspect which has been lacking in both defeats is aggression and he has urged his side to put that right tonight.
McKenna has not been shy in his attempts to stop Gers striker Alfredo Morelos in the past. The Colombian was sent off three times against the Dons last season with McKenna also joining him in taking an early bath after clashing in February.
McKenna says the Aberdeen players tried to exploit the striker's short fuse last season and despite Morelos's much improved disciplinary record McKenna is relishing a rematch with his old sparring partner tonight.
When asked if Aberdeen deliberately wound Morelos up McKenna said: "Of course we did. It worked a few times and it did benefit us. But he seems to have tightened up on that aspect of his game and it is up to us to try to stop him scoring."