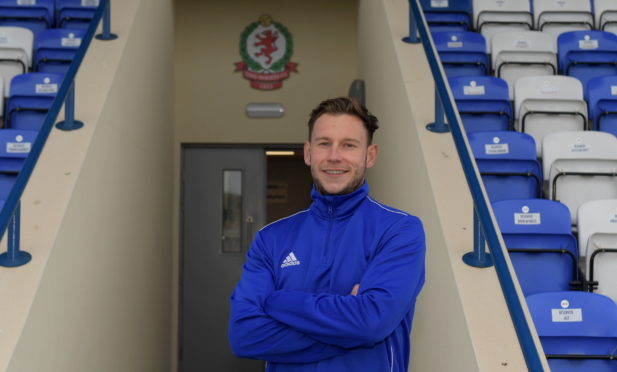 The spotlight shines brighter but the performance remains the same.
Cove Rangers' first step into the SPFL and subsequent ascension to the top of League 2 has brought greater exposure and attention than they had been used to.
Eight games unbeaten, with seven wins and a draw to their name, has them three points clear at the top of the division. An established SPFL side in Berwick Rangers was swept aside to make way for Cove in the Scottish leagues and teams such as Stirling Albion, Queen's Park and Brechin have been meted with similar punishment.
Passing glances, outwith the north of Scotland, may have been given to Cove's success in the Highland League but now performances are being delivered on a national scale, greater reverance is being paid.
The club were featured on BBC Scotland's A View from the Terrace programme last week, with chairman Keith Moorhouse, manager Paul Hartley, kitman Mike Pirie and midfielder Connor Scully featuring.
After the 5-0 drubbing of Edinburgh City on the opening day of the season, captain Mitch Megginson was asked on to The Totally Scottish Football Show podcast, to give his take their fortunes, while the recent additions of Fraser Fyvie and Fraser Aird have raised Cove's profile further.
Megginson, the club captain and one of many players in the squad with top flight experience,
"I think with the Highland League, it's maybe not as well covered outwith the north-east and the Highlands. The central belt are maybe not as clued up – it's an emerging team that's doing well.
"People are taking notice, when they see us play or hear us speak. We're a team that's down to earth and won't be singing from the rooftops. That's how we like to work.
"The Terrace did a piece (on Cove) and it was good to see inside the club from people who have been here for a long time. It reminds people that it's a family-run club.
"There's a lot of hard work that goes on behind the scenes in trying to make sure we're successful. It doesn't happen just by turning up."
Moorhouse and Hartley spoke of ambitious plans for the club's future, with talk of Championship-style infrastructure at Balmoral Stadium and potential for the club to go full-time in the coming years.
"We have short-term aims just now as a squad and that will always be the case," added Megginson. "Letting other distractions in is when performances can drop. (Going full-time) is for the guys above – it's their job to plan ahead.
"Aberdeen is certainly a big enough city that, long-term, it could happen, but it's maybe a few years in the future.
"We're here to try win things. Every year in the Highland League we won a trophy and the opportunity is a bit more limited now, but it's still in the blood."
Stenhousemuir are next in their path this afternoon, as they round out the first quarter of games in League 2.
Winning has become a healthy habit through their years of Highland League success and for the time being, that shows no sign of slowing.
"With the squad we have put together and the mentality we have, it doesn't surprise me that we're winning games.
"We have signed boys who have been at big clubs and most of the squad have been at a Premiership club. There's maybe a couple of boys that have come through the Highland League but could easily be playing higher.
"If you're winning games there's a good buzz about the place. It's a good place to be around at the minute."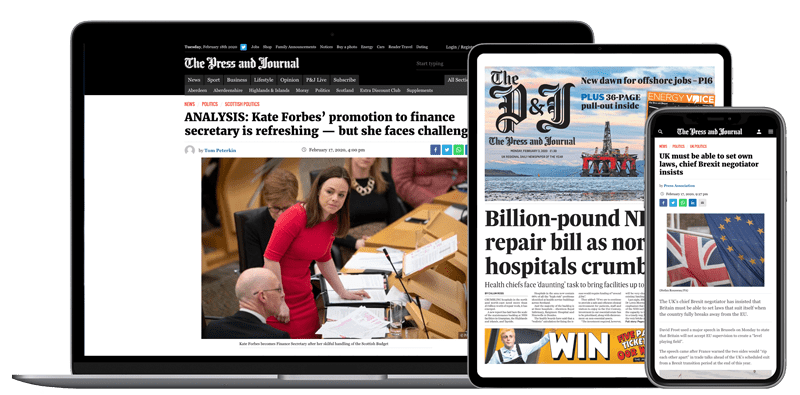 Help support quality local journalism … become a digital subscriber to The Press and Journal
For as little as £5.99 a month you can access all of our content, including Premium articles.
Subscribe