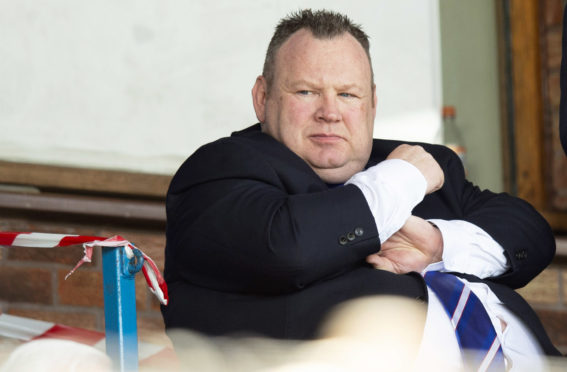 While Saturday would be a momentous day for Cove Rangers in ordinary circumstances, it is one chairman Keith Moorhouse is struggling to get too excited for.
Cove will see their first ever televised fixture at the weekend against Hibernian in the Betfred Cup. In a world where fans are allowed into football grounds, they would be looking at close to a capacity crowd.
But that connection with the supporters, ones who have supported their journey from the Highland League, is one that has to be strengthened from a distance.
No crowds are likely at football grounds in Scotland for the foreseeable future, a source of great frustration and worry for chairmen across the land.
"I must be honest, I can't get away from the fact there'll be no fans at the game," said Moorhouse, who has been involved with the club for more than two decades. "It saddens me. Our fans have had a major impact on the club's progression and success over the last few years. The fact they're not there on Saturday to be part of it takes a fair bit of the shine off it.
"Being on TV is great for the club. But it doesn't take away that I probably feel more towards the fact we've not got fans, than I am excited about the TV stuff."
The launch of the club's own TV channel, CRFCTV, is a big push towards keeping supporters engaged, but also for the players to feel the backing is still there even if the stands are empty.
Clubs have made pleas for some sort of financial assistance to see them through this undefined period without supporters and the lack of income that brings. It is now seven months since clubs had any home games with supporters.
Other industries are struggling too, of course. Few will come out of a global pandemic flourishing. However there are growing voices speaking up about the concerns football clubs face in the weeks and months to come.
"We're on version 14 of the budget and we've not kicked a ball yet. They will continue to change based on decisions made by the Scottish FA, Joint Response Group and the Scottish Government. We've got to make sure we're on top of things and be in as good a position as we can be financially.
"My responsibility is to make sure the club is on a sound footing, as strong a position as it can be. Without a doubt, that becomes more challenging. Take a restaurant – a restaurant without people coming into eat is not going to be around long, is it? We're not any different to that.
"You're starting to see it now (people speaking up). Something has got to happen, otherwise as an industry it'll be gone. It's not just a doomsday scenario, it's a reality. Every business needs income to feed its costs. We're running at full costs with no income. Every other club is the same. Something has to give.
"I think there's been a change in tone from the football authorities. We've just got to hope these voices are listened to, or we're all going to be forced to make decisions we don't want to make to protect the longevity of the club."
The backdrop to these games does make the whole experience somewhat bittersweet. Taking joy from a game of football for 90 minutes can prove difficult when the future of the industry is so uncertain.
There is a clear acknowledgement of what is going on in the wider world and due care is required. But there also needs to be a way of working around the pandemic to keep businesses going.
Caley Thistle manager John Robertson likened football players to being treated like cattle this week, in being unable to shower after games, unless they are deep-cleaned after each user. Peterhead boss Jim McInally called on the PFA to intervene to protect its members' interests. Moorhouse is another who cannot understand the merits of the current stance from a hygiene perspective.
The club's Covid officer Bill Ogilvie and head physio Donal Gallagher have been instrumental in ensuring the stadium and staff are as safe as possible for a return to work. Friendlies against Dundee, Fraserburgh and Banks o'Dee at the Balmoral Stadium have allowed them to test the protocols they have in place.
Cove players and staff have all been tested ahead of the weekend's game with the Hibees, in line with JRG protocols, leaving the Aberdeen side as prepared as they can be for Saturday's kick-off.
"We're in as good a shape as we could ever be. But I think other matters overshadow it. It'll be a great day for the club but it's just so disappointing people can share in it.
"If you're anywhere in football just now, it's a worrying time."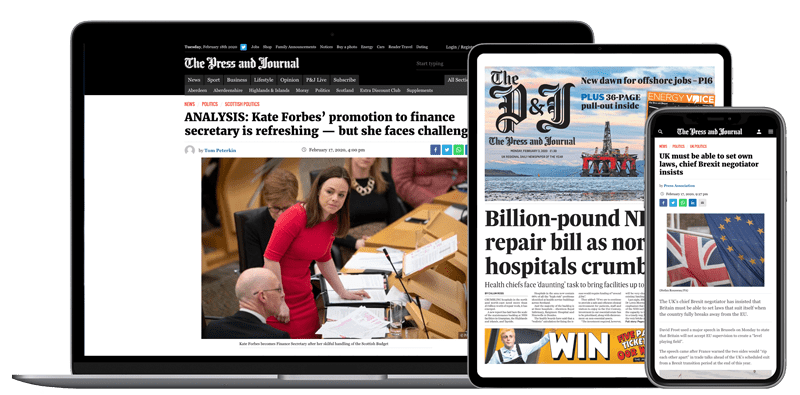 Help support quality local journalism … become a digital subscriber to The Press and Journal
For as little as £5.99 a month you can access all of our content, including Premium articles.
Subscribe