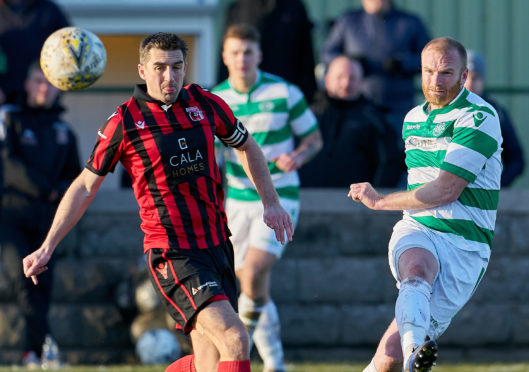 Lewis MacKinnon is once again relishing having a dual role at Buckie Thistle in the new season.
The experienced defender will continue to play when the new campaign gets under way on October 17, while also serving as Graeme Stewart's assistant manager.
MacKinnon has served the Jags as player and assistant since Stewart became boss in February 2015.
He said: "I'm still fully enjoying doing both roles. I still enjoy playing and combining it with assisting Graeme and the players.
"In terms of playing, I still feel I can offer something on the pitch and, as long as I feel I can continue to help the team on the pitch, I'll continue to do both."
The new Highland League season will consist of just 16 fixtures instead of 32 because of the delayed start to the campaign.
MacKinnon would have liked a longer league season, although he understands why the decision was taken and thinks everyone across the division will embrace having football back.
The 35-year-old added: "I've heard a lot of the different viewpoints. My preference would have been to have a longer league campaign and maybe not have as many cup competitions.
"But I totally understand why this is the plan, because you could have a disruptive winter with the weather and you need to have a champion declared by a certain point for the play-offs.
"But I think it opens up the league, because if you can put in a good start to the season then you can be in the title race.
"The League Cup is something different and they're trying to guarantee us more home games, so I'm quite looking forward to that – it will be something different.
"I think everybody will embrace it and be glad to be playing football again."