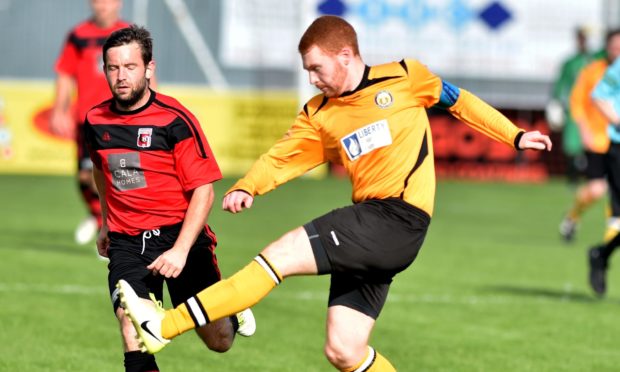 A Fort William native, Iain Foggo has seen what backing a successful local football team can generate.
For the last five years, the Lochaber club has teetered on the brink, with changes behind-the-scenes accompanied by plummeting fortunes on the park.
Last year there was debate whether the club would maintain its place in the Highland League. They had finished the 2018/19 season with minus-seven points and dropping into the North Caledonian League was a genuine possibility.
They opted to remain in the league, were aided by the arrival of nine loanees from Championship side Caley Thistle and were also subjects of a BBC documentary on their fortunes.
Fort are now on their fourth manager in two years, with the arrival of former amateur boss Ashley Hollyer, but something feels different for Foggo. After a break from football to focus on work commitments – Foggo is an electrician in Fort William – he committed to returning for this season.
They face Keith in the second preliminary round of the Scottish Cup on Saturday, in what Foggo hopes is the start of a bright new era.
"It was the Albion Rovers game last season – that was really the time I felt 'I should be involved in that," said Foggo. "The result wasn't great but I've not seen Claggan Park that full. The place was rammed with fans and I want to get that back.
"When the club gets a bit of luck and good fortune people get behind it. I'm feeling something similar with Ash and the boys that have come in. They've come in with a lot of ideas and enthusiasm, which is rubbing off."
Highland League: New Fort William boss Ashley Hollyer excited to make step up from amateur ranks
Hollyer's arrival in October has seen a squad assembled at short notice but one Foggo feels is capable of competing well in the Highland League.
It was enough to persuade Foggo to come back on board, having played for the club for a decade until 2018 when he moved to Clach. A break from the game, bar a couple of trialist appearances for the Fort, had renewed his vigour for football.
"I helped out a couple of games where Calum (MacLean, Fort's previous manager) was short of players, added Foggo. "I got the buzz back again.
"I thought I had a wee bit of unfinished business and wanted to give it another go. It's hard when I have to swap shifts about but I thought I had to go for it.
"Ash is full of ideas and so enthusiastic – it rubs off on you. I think a lot of the players have bought into it. We know it's going to be a hard season but at last, you can see a future and where he's wanting to take the club."
The Scottish Cup has given Fort some of their more memorable days. Foggo was part of the team which beat Preston Athletic 3-2 in 2015, giving them a rare victory in the competition, while last season they thumped Vale of Leithen 5-0 at Claggan Park before snatching a late 1-1 draw at League Two side Albion Rovers.
"I remember the game against Preston," said Foggo. "To this day, it's probably the best game I've been involved in. The whole town was talking about it.
"If we do something like that (against Keith) it would mean the world. It's the first game of the season for us as well, so it sets the tone. We're under no illusions, we know Keith are a tough outfit, but we're confident and raring to go."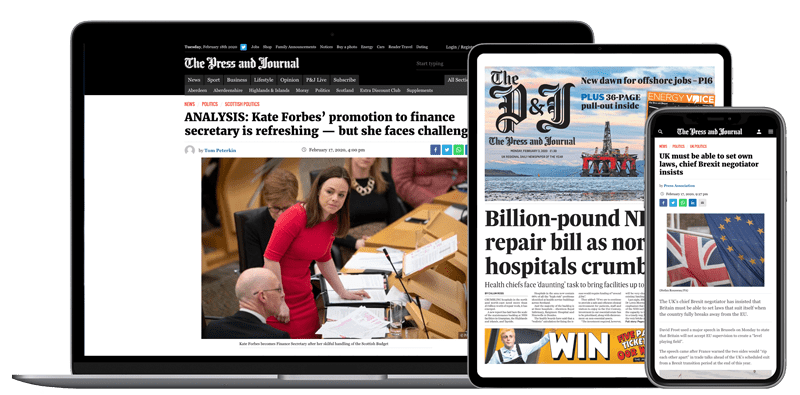 Help support quality local journalism … become a digital subscriber to The Press and Journal
For as little as £5.99 a month you can access all of our content, including Premium articles.
Subscribe