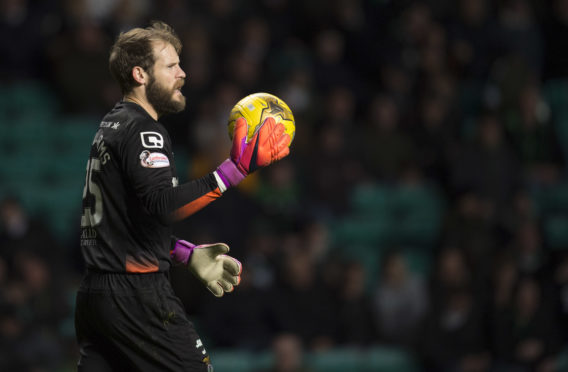 Former Caley Thistle goalkeeper Owain Fon Williams says the current shutdown has made him appreciate football more.
The coronavirus pandemic has put paid to the majority of sport for the immediate future, leaving many sportspeople at a loose end and restricted to training at home.
Fon Williams, on loan at Championship side Dunfermline Athletic from Hamilton Accies, is no different, but he appreciates the reasons behind the current measures.
Aside from fitness work and looking after his young family, Fon Williams has also kept himself occupied with his painting, having had several popular exhibitions in recent years.
But time away from the training field and stadium has made him more grateful for his chosen career.
He said: "Definitely, it has done. You give yourself a target every day, every week, that's the way you've brought up to be a footballer. You're always trying to do things better every single day and you miss that. You miss the challenge of 'how can I better myself today?'
"You miss the lads and the fun that comes with it. As footballers, it's all we've done. It's a bit like when you've got a long-term injury and the club tells you to stay away, because you're not needed. You feel like 'what can I do with myself?'. The first few days were like that.
"Because you're fit in your mind and because you're still in season and there hasn't been a closure on what comes next, you feel a bit derailed. Your mind is still active but you're held back. You've got to occupy your mind in a different way, have a different goal or challenge every day.
"I'm lucky in that I have the painting to occupy myself. But I'm sure it's a tough time for a lot of people."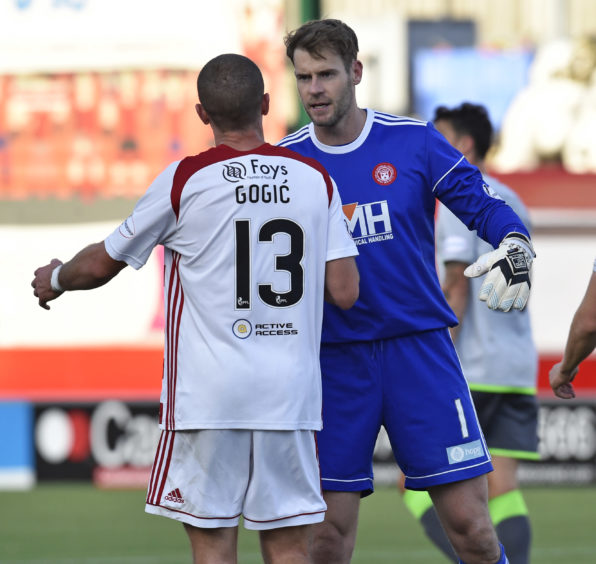 The Wales stopper has been doing his best to maintain his fitness during the lockdown so far, with a combination of home workouts, Sean Teague fitness videos and daily runs.
Fon Williams said: "I think it was the night before the lockdown – I bought myself a gym for the house. You could see the way things were going. I had a decent gym anyway but I just added to it, so I've got some things to keep my strength up.
"This guy (Teague), I think he did it to start with but his workouts are harder. You get a real good blast. I alternate it and go for a run in the evening. I'm doing everything I can fitness-wise.
"I'm just trying to keep body fat down and try to be as fit as possible, so when the ball eventually comes back out it won't take too long before you get used to it again."
His parent club Accies are one of many Scottish outfits to furlough players during the shutdown, placing them on the government's job retention scheme. Hamilton revealed earlier this week players would still be paid in full, with the government covering 80 per cent of their wages.
Dunfermline have set up a crowd-funding scheme to help the club's running costs, with nearly £15,000 of a £40,000 target raised as of yesterday.
Fon Williams added: "I think we're (the players) in contact now more than ever, with the government scheme as it's so new to everyone. We're in contact with the PFA, the lads are constantly talking. Everything looks fine in terms of that."