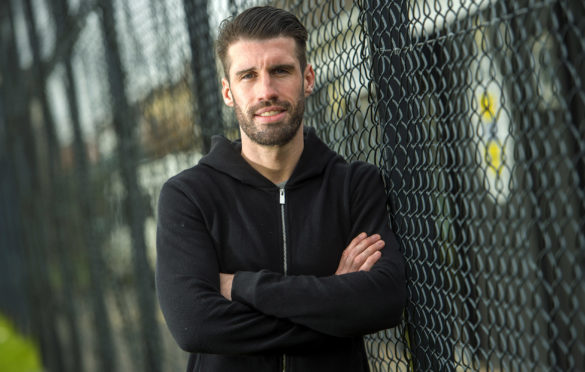 When football was done with him, Rocco Quinn knew he was done with football.
The game had moved on such a rate that Quinn's body was struggling to keep up.
He had always dealt with injuries. They were nothing new. But when niggling back pain, which had given him sleepless nights, turned out to be something more serious, the time had come to walk away.
But unlike many who have been immersed in the game all their lives, Quinn was not one for hanging around. Coaching, management or even the boardroom; none held any great appeal.
Quinn instead threw himself a completely different career. For nearly two years he has been working as a project manager for an IT company, which has contracts within the oil and gas industry and the NHS in Scotland.
"It was through a friend of my brother," said Quinn, who quit professional football in 2017. "He introduced me to the Prince2 (training certificate) stuff you do with project management and I managed to get a job at an IT company. I've been doing that for about two years and really enjoy it.
"I always knew it was coming to an end (football) but I wanted something different. It was a completely different challenge. A lot of the projects we do are in the oil and gas industry in Aberdeen and we also have the NHS, pretty much all over Scotland, so it's been an interesting time for us just now."
He relishes the day-to-day learning experiences that come with his new job, embracing a very different working environment to the one he had been used to for most of his life.
"I loved playing, I loved training. I loved being about the boys and 3pm on a Saturday. In terms of coaching and managing, it was never something that was on my radar. It never got me going.
"I think I went professional at 15 and stopped playing at 31. It's a long time in the game so it just came to a point where I wanted to try something different. I wanted to broaden my horizon and test myself in something else.
"You're basically starting from scratch. I had no knowledge of project management and I wasn't a whizz on the computer, I have to admit that. You're learning from the bottom of the ladder in a completely new working environment. All of these things would put some people off because it's outwith your comfort zone.
"For me, it's a really good job, a really interesting job and it's something I felt I could sink my teeth into."
He enjoyed the most fruitful spell of his professional career at Ross County, winning the First Division in 2012 and finishing in the top six in their first season as a top-flight club.
Quinn was a regular under Derek Adams and remained a valuable contributor under Jim McIntyre, steering the club clear of relegation in 2015.
He departed a matter of months before County won the 2016 League Cup for St Mirren but that pre-empted a challenging 18 months.
"It was really tough for me personally," he said. "The club and the supporters were unbelievable and I can't speak highly enough of the football club. But for me it was injuries that were really taking their toll. It got to the stage where I had a few discussions with Jack Ross – I knew mentally what I wanted to do but my body just wasn't letting me.
"You don't want to become a burden on the team. At that point, we were safe from relegation and the next season we were pushing for promotion. I just felt 'I can't really do this' – I wasn't in the physical shape to really help the team.
"It came about that I had two breaks at the bottom of my back. I went to the doctor at Murrayfield in Edinburgh and he basically said I needed to stop. If the breaks got any bigger, they would go into my spine. That was tough to hear at the time but it was what I needed to hear; I know I can't play any more so it's time to move on.
"It was really painful. I was taking painkillers but didn't really know why it was sore. The physios were dumbfounded and we didn't know what was going on. To get it concrete – once the specialist tells you that it's easier to accept."
Quinn still gets some pain but the absence of full-time training has alleviated the worst of it. At 33, he is happy to be at the point where he can reflect on his career's high points.
"I absolutely loved my time at County, it was definitely the best time of my career. It's a club very close to my heart.
"You still think to back how we did it in 2012, going all those games unbeaten to get promoted. It was an amazing season, full of highs, with an incredible team.
"The work ethic was incredible and the will to win was unbelievable. It was one of the only teams where I felt that invincible feeling, that if we're at it no-one can touch us."
Quinn's career had various stop-off points, after coming through the ranks at Celtic. Loan spells at Kilmarnock, St Johnstone and Livingston, followed by permanent switches to Hamilton and Queen of the South, preceded his eventual landing at County.
The injury problems that dogged him throughout his career would make some cling to thoughts of what might have been. Not Quinn.
"It happened, there's nothing you can do about it. I had a great career and I have absolutely no regrets. There's people out there a hell of a lot worse off than me."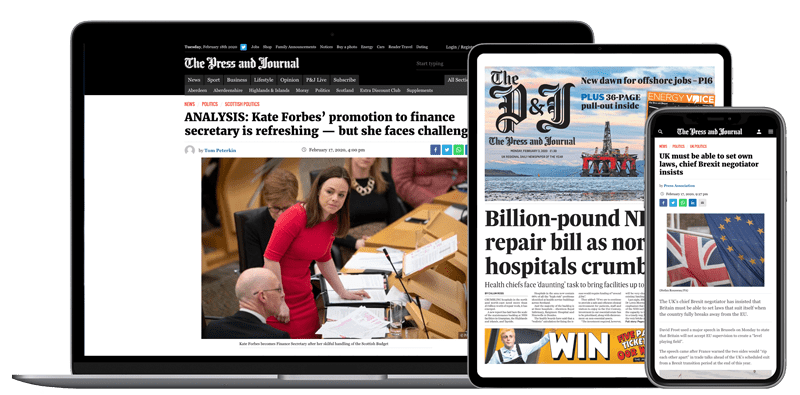 Help support quality local journalism … become a digital subscriber to The Press and Journal
For as little as £5.99 a month you can access all of our content, including Premium articles.
Subscribe