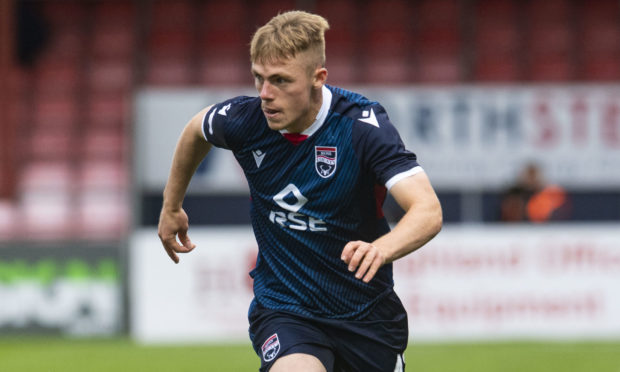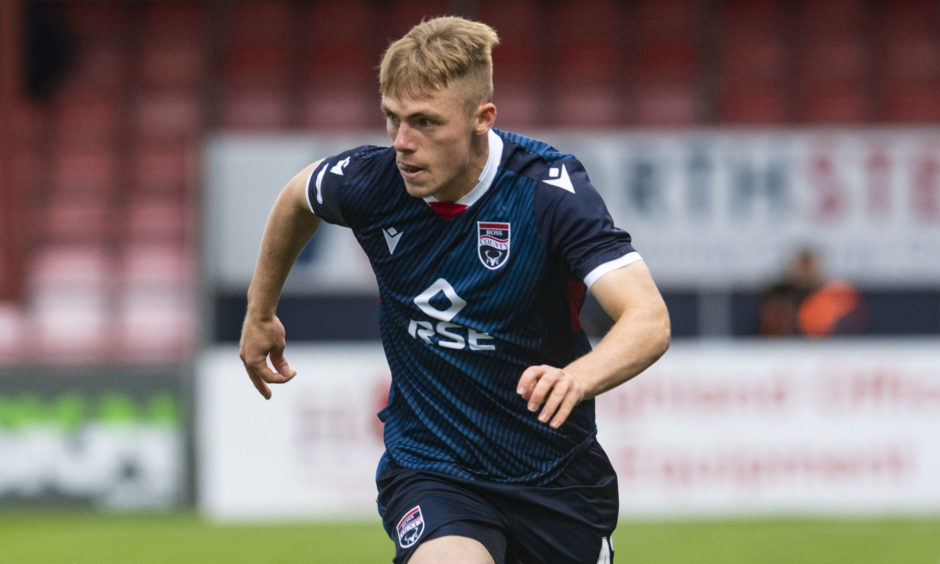 Ross County manager Stuart Kettlewell insists he can understand the hardline Covid-19 measures which will likely rule left back Josh Reid out of tomorrow's Premiership match against Hibernian.
Reid has been ordered to self-isolate having been part of the Scotland under-19s squad which was dissolved after head coach Billy Stark tested positive last Thursday, despite the 18-year-old since returning several negative test results at Victoria Park.
Although Kettlewell is disappointed to be without Reid for 14 days, the County boss is supportive of a cautious approach while so many uncertainties over coronavirus remain.
Kettlewell said: "It looks as if it's going to be the full 14 days.
"He has tested negative twice with ourselves, maybe even three times since he came back, so from our point of view it's a definite frustration.
"We get the world that we're living in, but if someone has two or three negative tests you're hoping to have that player for selection.
"That's the advice we have been given from the NHS though, which ultimately cascades through the SFA and on to ourselves.
"Obviously in footballing terms, there's a great deal of frustration.
"I'm not actively out there groaning about it, because there has been a number of clubs that are in similar situations – if not worse situations – than what we're looking at just now.u
"It is something we have to deal with. Until we know a bit more about the virus and the incubation periods, whether you can get it for a second time, then I think we are dealing with the complete unknown, so I understand that hardline approach."
Kettlewell confirmed goalkeeper Ross Doohan and midfielder Stephen Kelly will also undergo testing following their return from international duty with Scotland's under-21s, who played a double header against Czech Republic and San Marino.
Kettlewell stopped short of indicating he will refuse to allow players to go away with their countries, adding: "It's probably a bit early for us to start saying we're not going to send players away on international duty.
"I've read a bit about that in the last few days, but it's an honour and privilege to play for your country at any age group.
"We have actually been chomping at the bit over the last few years for Josh Reid to get some sort of recognition.
"If we go into the next couple of international windows and there are major problems, maybe collectively we come together and assess the situation, but people are catching the virus at their own clubs too, look at Kilmarnock's situation.
"For us to say that it's purely happening when these guys are away on international duty is probably a bit inaccurate.
"Billy Stark is the guy who has been well-documented to have flagged up the virus, and he's somebody I'm close with, so it's a situation where we hope he's all right and wish him all the best.
"For me to start groaning about individual players would be a little bit naive."
Veteran defender Carl Tremarco has played County's Betfred Cup matches against Montrose and Arbroath in full, however Kettlewell insists he has options to cover the left back slot in Reid's absence.
He added: "We have got a couple of options in terms of our system and personnel.
"Carl has had the benefit of getting two full 90 minute matches, which he has been needing.
"We have a couple of options in there, whether it's Carl or we call upon somebody else within the squad, or whether there's a change in formation. It is all left for me to have a think about.
"I've got a plan in my head for how I think we need to play, and it will just be a case of getting the correct personnel to hopefully deliver that gameplan."