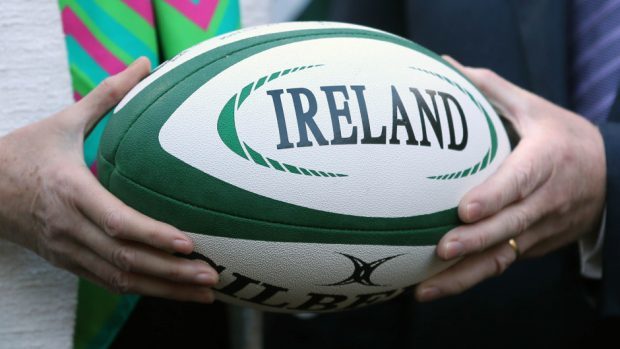 Neil Drysdale delivers his verdict after Ireland clinched the Grand Slam with a convincing win over England.
Ireland haven't won many Grand Slams in their rugby history.
But the fashion in which they secured their third Slam by beating England at Twickenham on Saturday summed up why this redoubtable group of players are entitled to earn their place among the immortals.
For starters, with the Six Nations Championship already in the bag, Joe Schmidt's players have amply demonstrated there is life after such talismanic figures as Brian O'Driscoll and Paul O'Connell.
But the 2018 success amounts to more than that. It adds up to a massive declaration of intent before next year's World Cup, where Ireland are in the same group as Scotland.
As Irish captain, Rory Best has lived up to his surname. His team dominated proceedings at Twickenham and virtually had the victory wrapped up by half time.
In Jacob Stockdale, who made history by scoring seven tries in the championship, they had one of the players of the tournament. At just 21, this lad is going to terrorise opponents for the next decade.
But the Irish success happened because of their collective excellence. And their ability to get out of tight scrapes. They were on the brink of defeat in their very first game, but Jonny Sexton's last-minute drop goal ensured triumph in Paris.
Unlike Scotland, who dazzled at home, but stuttered on their travels and almost came a cropper to Italy, Best and his confreres came up with the goods wherever they journeyed.
Twickenham has long been a graveyard for Scots, who haven't won there since 1983. Yet, straight from the outset, Schmidt's personnel roared into a 14-0 lead and never looked like surrendering their grip on the contest.
England, in contrast, were pretty awful. They had never lost three consecutive fixtures since the Six Nations started, but that unwanted statistic is now on Eddie Jones' cv.
However, this isn't the time to analyse the English deficiencies. Instead, it's a moment to pay tribute to the pulsating, visceral manner in which the Best boys grabbed the competition by the scruff of the neck and never relinquished their grip.
And on St Patrick's Day as well!