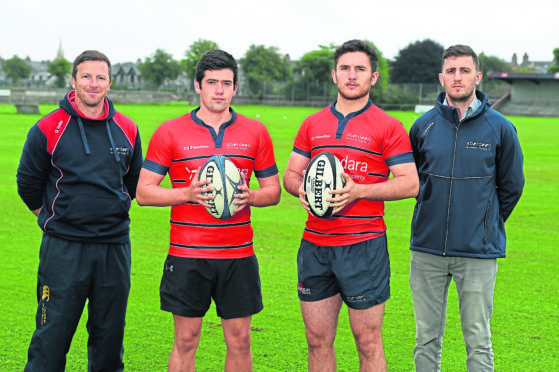 Maintaining Aberdeen Grammar's place as the top amateur side in the north of Scotland is a huge incentive for new team captain Sam Knudson.
Grammar start the final season of National League 1 at home to Jed-Forest on Saturday week before a much-discussed restructure of the sport in this country comes to fruition.
With the advent of the Super Six at the start of the 2019-20 season, the highest level of rugby union in Scotland will comprise six semi-professional franchises – none north of Stirling –- with the remaining four teams from the current Premiership dropping down into a rebranded Championship.
As yet, clubs do not know how many teams will be in the Championship, likely to be either 10 or 12, meaning a top-six finish this campaign is the minimum aim to ensure Grammar remain at the top level of amateur rugby.
Knudson said: "We want to improve on last year and, with the restructure, anything above seventh will keep us in the top league for next year. That's my personal target.
"It is a high level of rugby in Scotland and all the guys here take it seriously. There's a great deal of pride. They train two or three times a week and spend their Saturdays travelling to the opposite end of the country.
"It's much more enjoyable than it has been, from my point of view, and that's due to the club culture. Knowing that you're turning up on a Tuesday and Thursday and competing for places – it's not pre-defined – and there are no superstars. We're all working together for the same goal.
"Some of the guys have families and can't commit to the travelling, so we maybe lose them sooner than we would. It explains why we've got such a young squad and I'm one of the more senior players at 26."
Knudson steps into the role vacated by Alex Ratcliffe, who stood down at the end of the 2017-18 campaign.. Last season was a frustrating one for Knudson, given his work offshore took him away from rugby for sustained periods.
He said: "I've been in the senior squad for nine years; I missed a lot of the season being offshore, so it's nice to come back as captain. I consider myself a senior player and would act that way in games, so not a lot changes. There's a bit more responsibility with leading on game day.
"Last year I came in and out of the side, playing all different positions. This year it looks like I'll get a good run of games at nine or 10 and get my fitness up. You lose any form you get, so I'm looking forward to finding some sooner rather than later."
The vast majority of last season's squad remains intact at Rubislaw, with head coach Ali O'Connor recruiting players from the lower divisions to complement his current side. Liam Rongonui and Ciaran Wood, who are both stand offs, have joined from Aberdeen Wanderers and Highland respectively, while Sean Mills has moved from city neighbours Gordonians.
Knudson said: "This is the first time since I've been here that we've had a strong squad based on retained players, not players we've brought in. "We had a squad that struggled for two years but we finished seventh last season, so we trust and buy in to the club structure."
Ahead of the first league game against Jed at Rubislaw, Grammar start their competitive season this Saturday when they visit Ardrossan Accies in the National League Cup.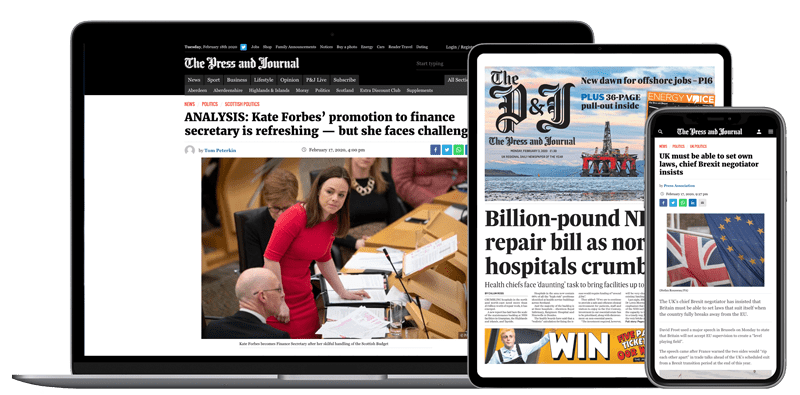 Help support quality local journalism … become a digital subscriber to The Press and Journal
For as little as £5.99 a month you can access all of our content, including Premium articles.
Subscribe