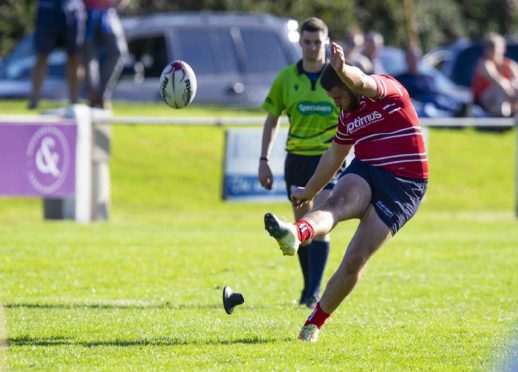 Tom Aplin's form with the boot makes him the hot hand at Aberdeen Grammar just now.
Aplin was one of three Grammar players named in the Premiership team of the week following their 25-15 win over Jed Forest, along with Matthias Schosser and Doug Russell.
He scored the first try himself last week and converted, before adding another conversion and two penalties in the 10-point triumph.
After an injury to Bryn Perrott, Aplin took over goal-kicking duties and hopes his form keeps him the job.
He said: "I'm going pretty well at the moment and in the past, we've always kept it with the hot hand so hopefully that keeps going.
"At the start of the season Bryn was carrying a bit of a knock so I took over goal-kicking duties and I'm really happy with how it's gone."
The trio making team of the week follows the prolific Nathan Brown, who received the honour two weeks running.
Aplin added: "Nathan seems to be scoring every time he gets the ball. It's great to have someone quick and getting over the try-line as often as him."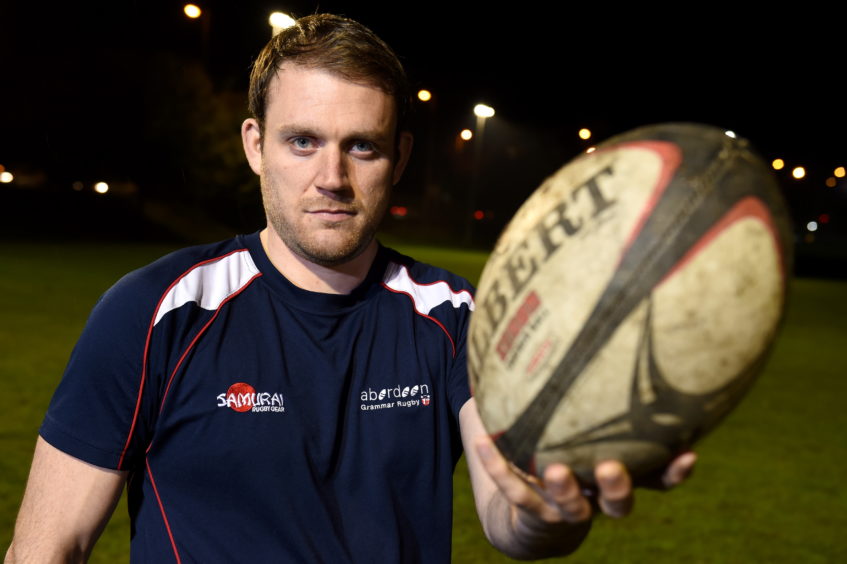 Grammar have enjoyed a fruitful return to Premiership rugby, with three wins from four so far.
Aplin cites the win over Selkirk a fortnight ago as a real game-changer for the Rubislaw outfit, giving them a morale-boosting victory on the road.
They are away from home this weekend against Musselburgh, which will see Grammar come up against one of their former players in Calum Champion.
Ex-club skipper Champion, who has also turned out for Dunbar and Haddington, is returning to rugby after breaking his kneecap while playing for Police Scotland in December 2016.
Aplin said: "With Calum playing in the back row, we know a bit about them. Fair play to him – if that was me, I wouldn't be coming back.
"They gave us a shock down there last year. They have a big physical pack but threw the ball all over the place last year and we didn't expect it.
"But we'll stick to our own game. We want to run the ball on teams and get points on the board."