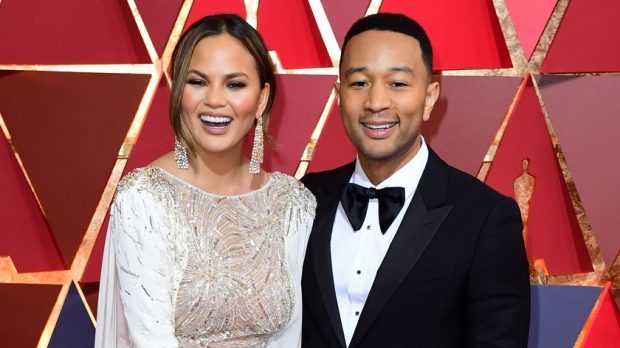 Chrissy Teigen made her bemusement clear after spending more than eight hours on a Tokyo-bound flight that had to return to Los Angeles due to an "unauthorised person" being on board.
The model and her husband John Legend were around a third of the way into the journey from LAX to Tokyo on Boxing Day when the "mix-up" was revealed.
Instead of carrying on to Japan, the All Nippon Airways (ANA) flight NH175 turned back, leaving its A-list passengers questioning why.
"A flying first for me: 4 hours into an 11 hour flight and we are turning around because we have a passenger who isn't supposed to be on this plane. Why…why do we all gotta go back, I do not know," tweeted Teigen, 32.
In a series of posts Teigen appeared to swing from frustration at the situation to pleasure that she was able to tell her 9.32 million followers about the experience.
LAX Airport Police told news channel ABC7 the flight had to turn back "due to a mix-up" and officers would be on hand when the plane landed.
Teigen called for a thorough explanation and suggested that the person's incorrect ticket had not been picked up by security scanners.
She tweeted: "They keep saying the person had a United ticket. We are on ANA. So basically the boarding pass scanner is just a beedoop machine that makes beedoop noises that register to nowhere."
After tweeting that the eight hour, 20 minute flight had reached LAX, there was a further delay while police carried out checks.
But despite the undesirable journey, the couple were happy to pose for a selfie with a fan.
Twitter user Raffywu wrote: "My first tweet can't be more epic than this: just survived an 8-hour LAX-LAX flight with @chrissyteigen and @johnlegend on #ANA #NH175"
Singer Legend is due to tour Asia in March, with dates in Japan, Hong Kong, the Philippines and Thailand.