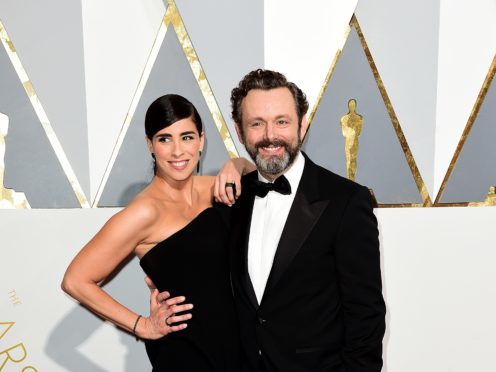 Sarah Silverman has announced that she and Michael Sheen have split up after four years of dating, joking that they had "consciously uncoupled".
The US comedian borrowed the phrase Gwyneth Paltrow and Chris Martin used to describe their split, as she told fans on Twitter about the break-up.
The 47-year-old said: "The great @michaelsheen & I consciously uncoupled over Christmas.
"I mean, not 'over Christmas' – like that wasn't the fight that ended it. No fight.
"We just live in different countries & it got hard.
"Felt we should just tell y'all so u stop askin, 'How's Michael/How's Sarah?'"
Silverman started dating British actor Sheen, 49, in 2014 and is close friends with his ex Kate Beckinsale.