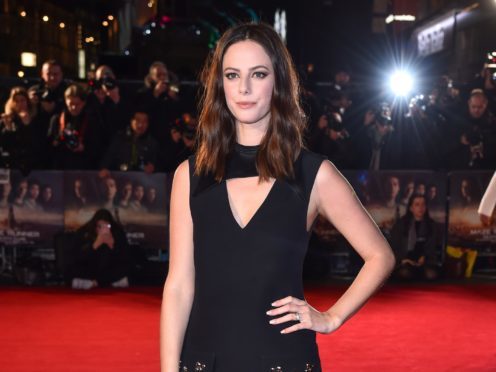 Kaya Scodelario has said she would have "punched" one of her Maze Runner co-stars if they had been "weird" about her breastfeeding on set.
The actress, 25, gave birth to her first child in November 2016, two months before the filming started on the third and final instalment of the sci-fi action film, Maze Runner: The Death Cure.
Scodelario told Marie Claire magazine, of her message to co-stars Dylan O'Brien and Thomas Brodie-Sangster: "One day I whipped my tit out and put the breast pump on and was like, 'Boys, you're going to have to deal with this'.
"No one was weird about it. They know me well enough to know that I would have punched them if they were."
Scodelario, who rose to fame as Effy Stonem in E4 teen series Skins in 2007, said that she is still very close to her former colleagues.
She said, mentioning Nicholas Hoult: "I cooked dinner this year – last year, Nick did it at his – but it ended up with the boys taking over and we just sat gossiping in the back.
"We've got a strong little group. We're so close because we're friends first."
She added: "I don't think I'll ever find that on a job again."
Referring to her reveal of sexual harassment at the age of 12, something she spoke about in October in response to the growing #MeToo movement, Scodelario said that it "felt like the right moment".
She also said she spoke out because of her son, whose father is her husband actor Benjamin Walker.
She said: "A lot of people say to me, 'Do you play strong female roles so that little girls look up to you?' I say, 'I do it so little boys will, too'.
"Now I'm raising a son, I want him to look up to me.
"Consent is a conversation I'm going to have honestly and openly with him from a very young age."
She had written: "I want to thank every single person who has spoken about sexual assault/harassment recently. You've given me the courage."
Marie Claire magazine is on sale from February 8.