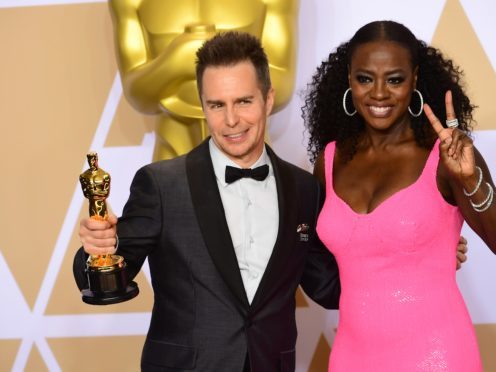 Hollywood actor Chris Evans, best known for playing Captain America in the Marvel Universe films, has congratulated Sam Rockwell for his first Oscar as best supporting actor in Three Billboards Outside Ebbing, Missouri.
"Sam Rockwell is not only a rare and phenomenal talent, but he's one of the most unpretentious human beings you'll ever meet," Evans wrote on Twitter.
"I really love when undeniable talent isn't spoiled by arrogance," he added. "Couldn't be happier for you, buddy!! Well deserved, my friend."
Actors Zac Efron and Jeri Ryan also congratulated Rockwell on Twitter, with Ryan declaring herself "beyond thrilled to see Sam Rockwell win".
Singer Boy George added his voice to the congratulations, calling Three Billboards a "stonking great movie" but with "the most annoying ending ever".
Rockwell beat co-star Woody Harrelson to the best supporting actor award, while Frances McDormand is nominated for best actress for her starring role in the film.
Three Billboards is also in the running for the best picture award, as well as best original screenplay, best film editing and best original score.