Channing Tatum took over one of London's busiest areas after surprising viewers with his unexpected appearance during the Britain's Got Talent finale.
The Hollywood star had entertained fans of the ITV show on Sunday night when he took to the stage to promote the stage version of his popular Magic Mike films coming to London.
He had been in a video message introducing a performance from the cast of the Las Vegas Magic Mike show, which is based on his popular 2012 film about male strippers.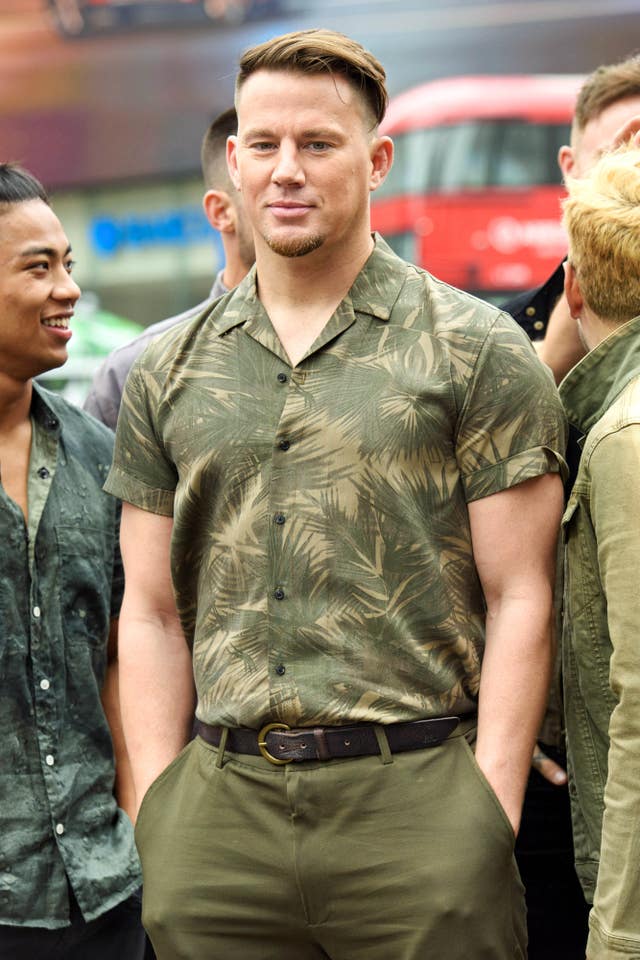 But after their routine, Britain's Got Talent host Declan Donnelly told the crowd that Tatum was there after all.
The actor stepped out on stage to much excitement from the crowd and announced that the dancers were not actually from the Vegas show – but a forthcoming London production.
Hours later, on Monday morning, Tatum was back at work, taking part in a photo call with the stars of the forthcoming production in London's Piccadilly Circus.
The actor sported a leaf-printed khaki shirt and khaki trousers as he stood with the dancers from Magic Mike Live, which will begin this November, in front of the Eros statue.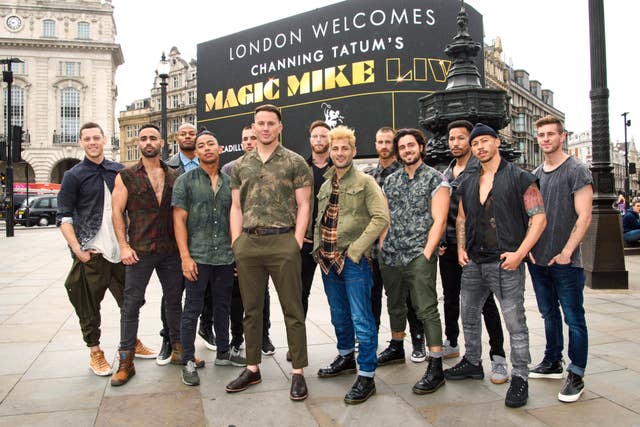 To add to the drama of the Magic Mike takeover of the famous London junction, Piccadilly Circus's illuminated lights flashed with a sign that read: "London welcomes Channing Tatum's Magic Mike Live."
Broadcasting watchdog Ofcom said it received 37 complaints about the Magic Mike routine – which aired after the watershed – during the live final of Britain's Got Talent.
A spokeswoman for Ofcom said it is "assessing against our broadcasting rules before deciding whether or not to investigate".