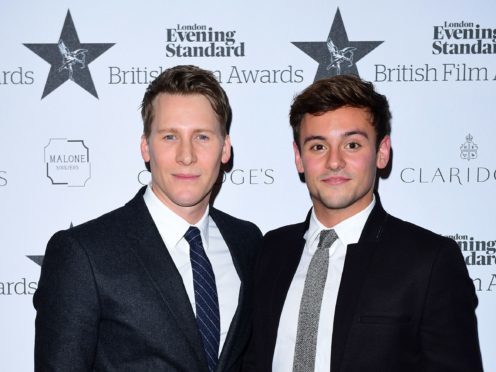 New father Dustin Lance Black took his son to work with him in a sweet picture posted to Instagram.
American screenwriter Lance Black, 44, and his British diver husband Tom Daley, 24, welcomed baby Robert Ray via a surrogate on June 27.
The couple announced the birth in a brief announcement printed in the Times newspaper, having previously revealed they were expecting a child in February.
Lance Black shared a picture with fans on Thursday in which he was sitting at his desk working on a laptop while keeping a watchful eye over the newborn.
He captioned the post: "My new writing partner."
Daley, a three-time World Champion diver, has said he wants to be as good a dad as his father, who was also called Robert and died in 2011.
Black is an American film director and producer. He won an Oscar for best original screenplay for Milk, a film based on the life of gay rights activist and politician Harvey Milk.