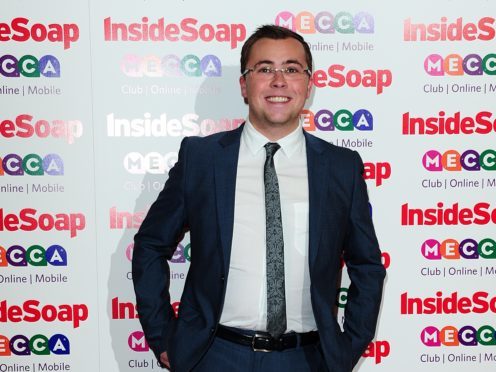 Former Hollyoaks star Joe Tracini fought back tears as he discussed his battle with depression and talked about how he nearly took his own life.
Tracini, son of comedian Joe Pasquale, earlier this year wrote in a blog about previously being addicted to drugs and alcohol, and also being suicidal, with one particular moment happening in 2012.
The 30-year-old actor told ITV's Lorraine in an emotional interview that he does not think suicide is a "selfish thing to do", and that he wanted to talk about "what goes on in somebody's head when they're at that point".
"Also, not necessarily from an angle of it being the lowest point in my life, it was when I did that on that day, but it's like a daily thing for me," he added.
"It's kind of how a bit of my brain works. I wanted to just talk about that and say that, certainly for me anyway, this is a thing that I deal with on a day-to-day basis."
Asked what he would say to his younger self: "I honestly never, ever know what to say to him but I would just say to him what I say to myself now, which is: 'In a minute this will change'.
"Something that I've learnt is that life is basically just a stack of moments and you can only ever see one at a time."
His voice cracking, he added: "Sometimes my brain tells me that taking my life is the best and only option that I've got and I know that happens for a lot of people.
"I think the important thing to tell myself and to tell him and to tell anybody else is that, in that moment, you might feel like that, and you might feel like that in the next one, but there will always be a moment that's coming where you won't feel like that, so please wait for it."
Tracini, who played Dennis Savage in Channel 4 soap Hollyoaks from 2011 until 2014, said he wants people to talk more about their feelings, particularly involving feeling suicidal.
"Nobody gets up in the morning and then decides that they're going to think about taking their own life today," he said.
"And it's a long old road for everybody to feel all right talking about their feelings, but hopefully we'll get there because it's so important, it really, really is."