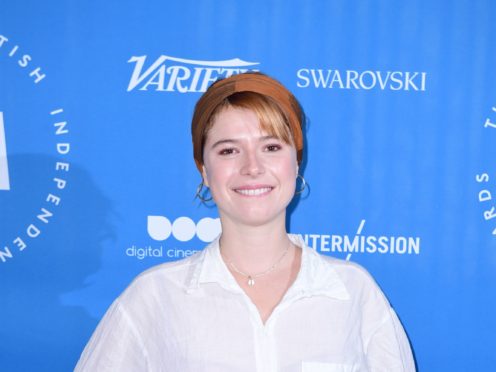 Jessie Buckley has said awards nominations are "the icing on the cake" after her film Beast picked up ten nods at the British Independent Film Awards (Bifa).
In the movie, the Irish star plays a troubled woman living in an isolated community who finds herself pulled between the control of her oppressive family and the allure of a secretive outsider suspected of a series of brutal murders.
The star, who is nominated in the lead actress and most promising newcomer categories at the ceremony, told the Press Association: "I have been incredibly lucky, I have got to work with people that I bloody love and got to tell stories about incredible women in lots of shapes and colours, and it's not anything that has ever been planned, I feel very lucky."
She added: "This is the icing on the cake, the best part is the making of the things and those experiences and the bonds that you make, and being curious about what else is possible and what other stories about women and people and what other stories that haven't yet been uncovered.
"I feel like I'm on an expedition trying to find some secret land that I haven't explored yet in myself."
Buckley will soon be seen starring opposite Renee Zellweger in a new film about Judy Garland and in a Cold War drama with Benedict Cumberbatch.
She added: "There is potential in each character and it's your job to draw out the complexities and the humanity of characters, and I've been very lucky to work with amazing people and the characters I've played have all been completely different, and that is so exciting."
Beast's writer and director Michael Pearce, who received nominations in all directing and screenwriting categories, including best director, best screenplay, debut screenwriter and best debut director, said he hopes the nods bring people to the film.
He said: "Any accolade is only going to draw more people towards the film and want to check it out, and that is great and it validates all the hard work that everyone put into the film.
"Right from the beginning when I had the idea seven years ago, all the people who helped me develop it and all the way thought the shoot and post production, it's great for the whole team."
The winners will be announced at the Bifa ceremony on December 2 at London's Old Billingsgate.