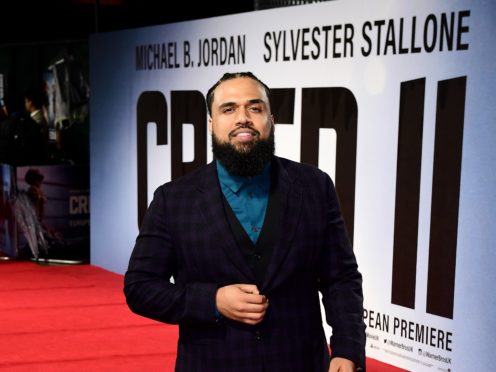 Director Steven Caple Jr has said that there is pressure on black men to assert their masculinity.
The filmmaker has said that black men "feel like we have to stick out our chests" and men on screen have to match a certain persona.
Caple Jr has directed Creed II, a film that he hopes shows both male aggression and emotion, and believes that a nuanced take on men and masculinity makes the film timely.
Speaking at the European premiere of the film, he said of black men in the spotlight: "I think it's time to switch it up a bit. I think we've definitely had some progression, I think there is a lot more room to go so far as changes, but for sure.
"Predominantly us, we all feel like we have to stick out our chests and that's what we do. But we're human you know what I mean, there's different sides to us."
Caple Jr wants Creed II, which shows the pressures existing between fathers and sons, to move the portrayal of black men forward.
He said: "Ultimately we're in an age now when when we're portraying men in a different light.
"Especially with the macho-ness, the assertive manliness of the film. I think it is timely.
"Because of our background and how we were portrayed before. Men having a certain persona that's displayed on screen."
Star of the Creed franchise Michael B Jordan agreed that men's attitudes in the 21st century should change.
He said: "Masculinity in the modern world, I think there are a lot of challenges. In this film we wanted to explore the complexity of it. Owning up to your mistakes, being a man what it means to really be a man and be a father.
"How do I feel men should be about their emotions? I feel they should be a little bit more open."