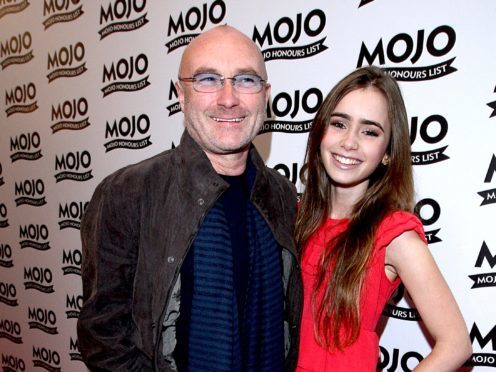 Lily Collins has shared a sweet throwback photograph of herself holding her father Phil Collins's Oscar when she was a child.
Singer Phil won the Academy Award in 2000 for his song You'll Be In My Heart, when Lily would have been 11.
The snap posted on Instagram shows Lily clutching the statuette, with a huge smile on her face.
"A golden throwback to that time I got my hands on Dad's Oscar," she wrote.
"Congrats to all the incredible winners last night!"
You'll Be In My Heart featured in the Disney animated film Tarzan.