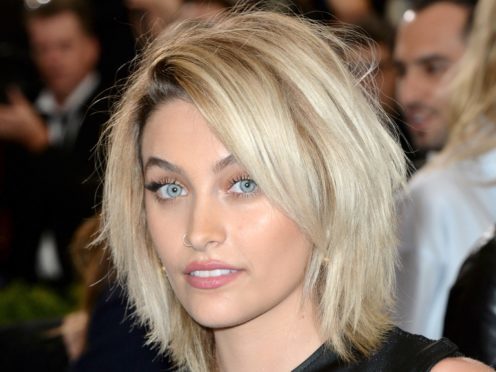 Paris Jackson has hit out at vandals after she cleaned graffiti off a Hollywood Walk of Fame star honouring a radio host sharing her famous father's name.
The model, 20, shared a picture on her Instagram account showing her on her hands and knees scrubbing red paint from one of the famous tributes in Los Angeles.
It belongs to the London-born radio host Michael Jackson, rather than the separate star dedicated to her father and legendary popstar.
The more illustrious of the two men has a star containing a record rather than a radio microphone.
Alongside the picture, Paris wrote: "Some people have no f****** respect. I understand that there is a difference between the radio emblem and the record, but a name is a name."
She also replied to a fan who praised her for the cleaning and explained she had been at her friend's apartment nearby to the scene of the vandalism.
Paris was aware it was not her father's star and tweeted: "Apparently it's not his actual star but hey that's still his name.
"I don't think it was intentionally targeted it at him. i think it was probably just some young kids f****** around. but to me a name is a name and i couldn't just hear about it and not go see it for myself."
Paris was 11 when King of Pop Michael Jackson died following an overdose of the anaesthetic propofol in 2009.